Yes, We're Open!
Dinning room open 10AM – 10:30PM
Take-out available 10am – 10pm
The Big Texan feeds almost half a million people each year from all over the world. It has been featured in countless TV shows, movies, magazines, and newspapers throughout the United States, Europe, Asia and Australia. Countless movies and sit-coms have featured or parodied the World Famous FREE 72-oz. steak dinner (if eaten in 1 hour).
The Big Texan Steak Ranch has received many honors such as being named to MAXIM Magazine's list of Top 10 Steak Houses in America! Our steaks are carefully aged for maximum flavor, and the aroma from the grill will have your mouth watering as soon as you enter our huge dining room.
In those exciting days of the Old West, few things were more important to weary travelers than a good watering hole. We've done our best at the Big Texan to provide the right libation to satisfy any thirst.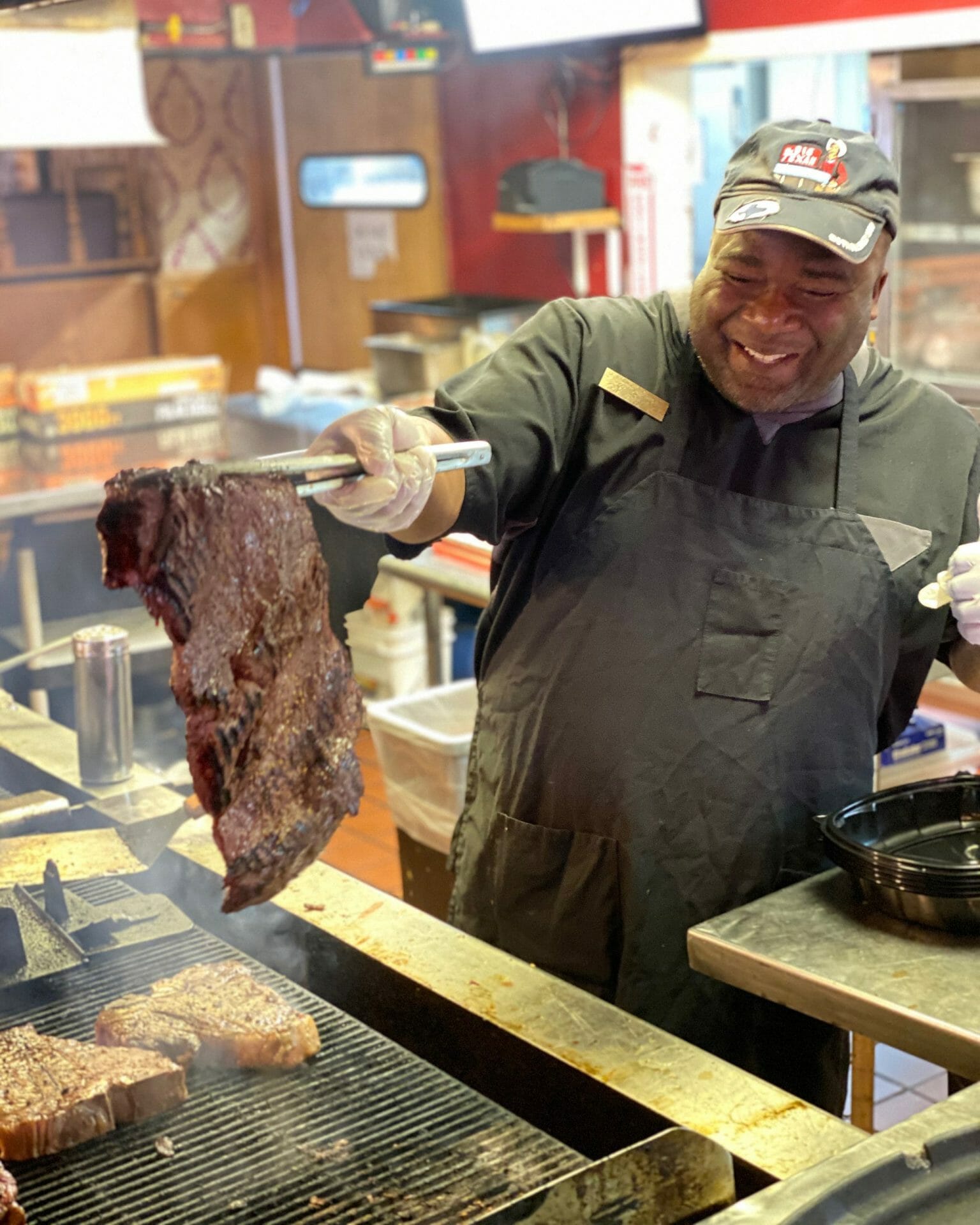 World Famous Steaks
Check out our online menu. Whether you want a 8oz filet or a 72oz steak, we offer steaks from all shapes and sizes! We also offer Texas BBQ, salmon, chicken fried steak  and other options as well.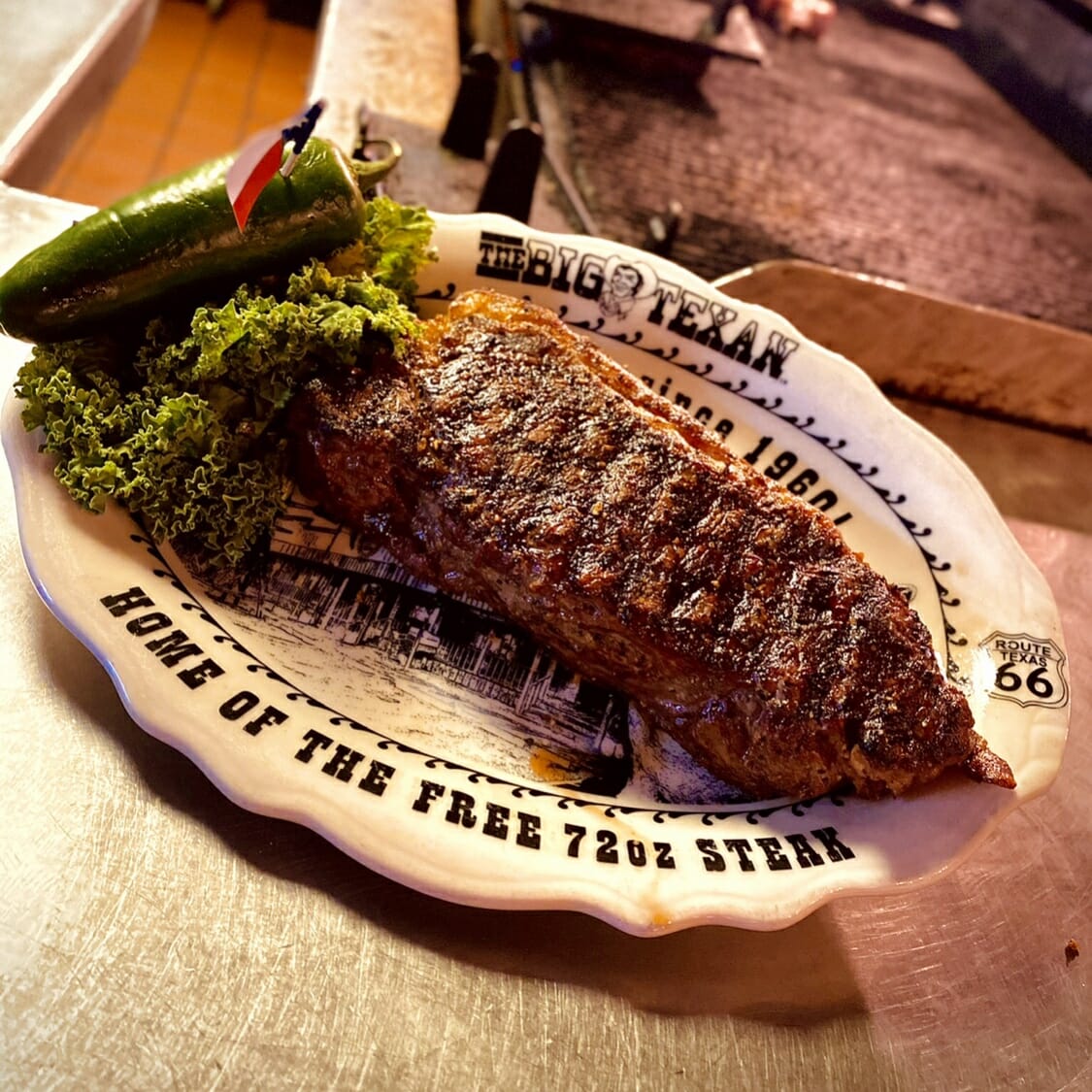 Always visit. Great food, excellent service. Friendly, entertaining atmosphere.
-Linda French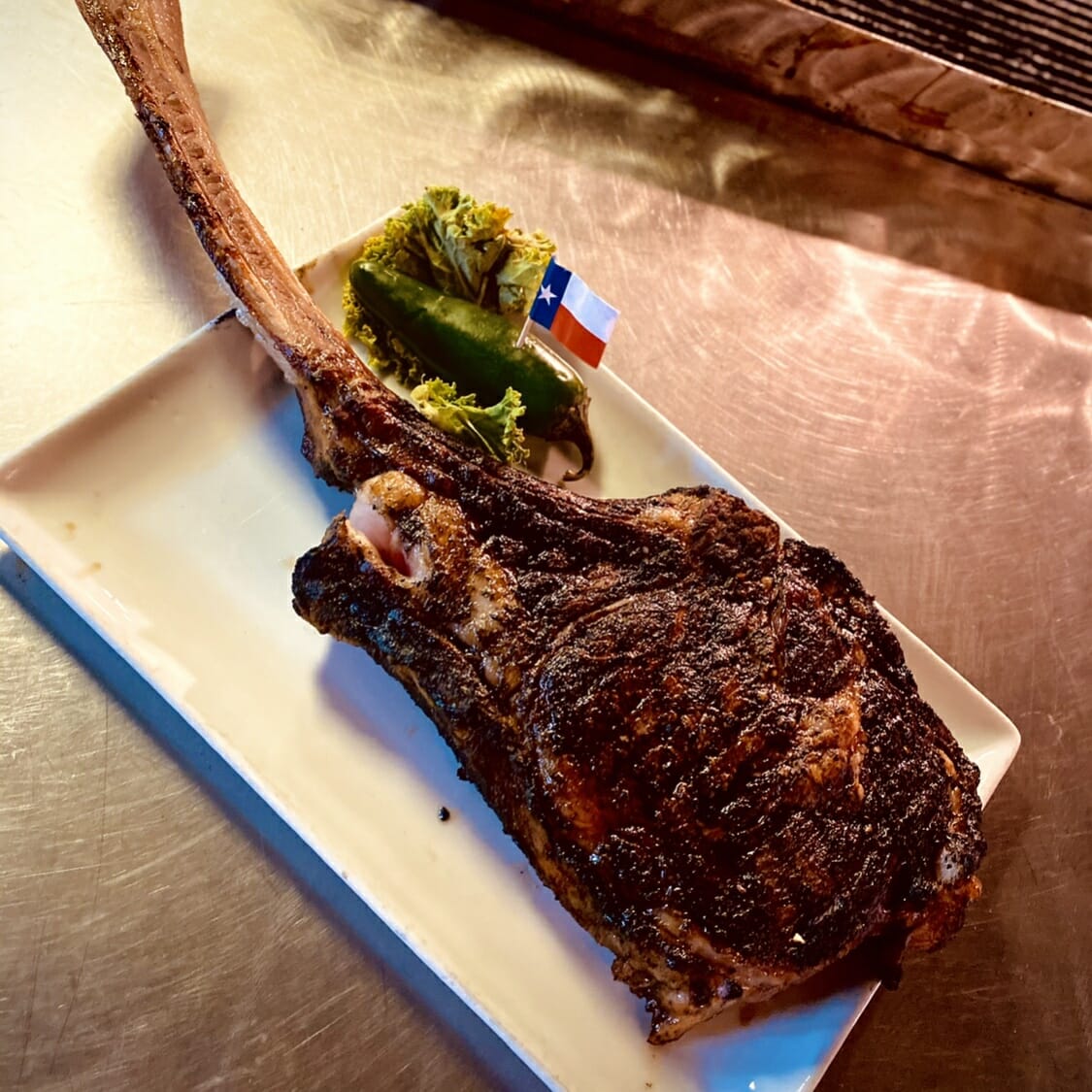 Good food great service my second time coming in 3 years love it I will return next year.
-Maria Cavazos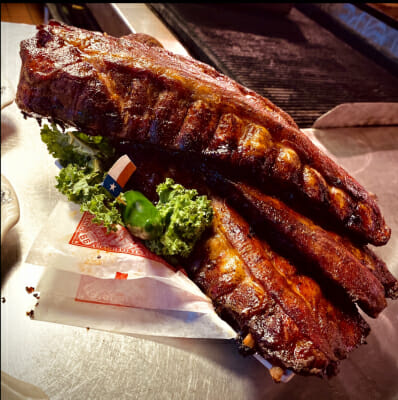 Food wonderful. Service was awesome. Would recommend to anyone.
-Korrie Sowers
With Great Steaks Comes Great Beer
Have one of our handcrafted beers, made on-site with your 72-ounce steak. We offer just about something for everyone. From double IPA's to hard seltzers, we have something for everyone!
Whether you're a youngster looking for a "Roy Rogers," a seasoned adult seeking a glass of wine or a sophisticated traveler with a taste for good Scotch, the Big Texan's full-service bar provides a place to relax and refresh yourself. Our TABC-certified bartenders welcome everyone with the enthusiastic hospitality that was a trademark of the Old West.
We feature 17 different kinds of beer on tap, including domestics and imports. Try our "Laughing Margarita".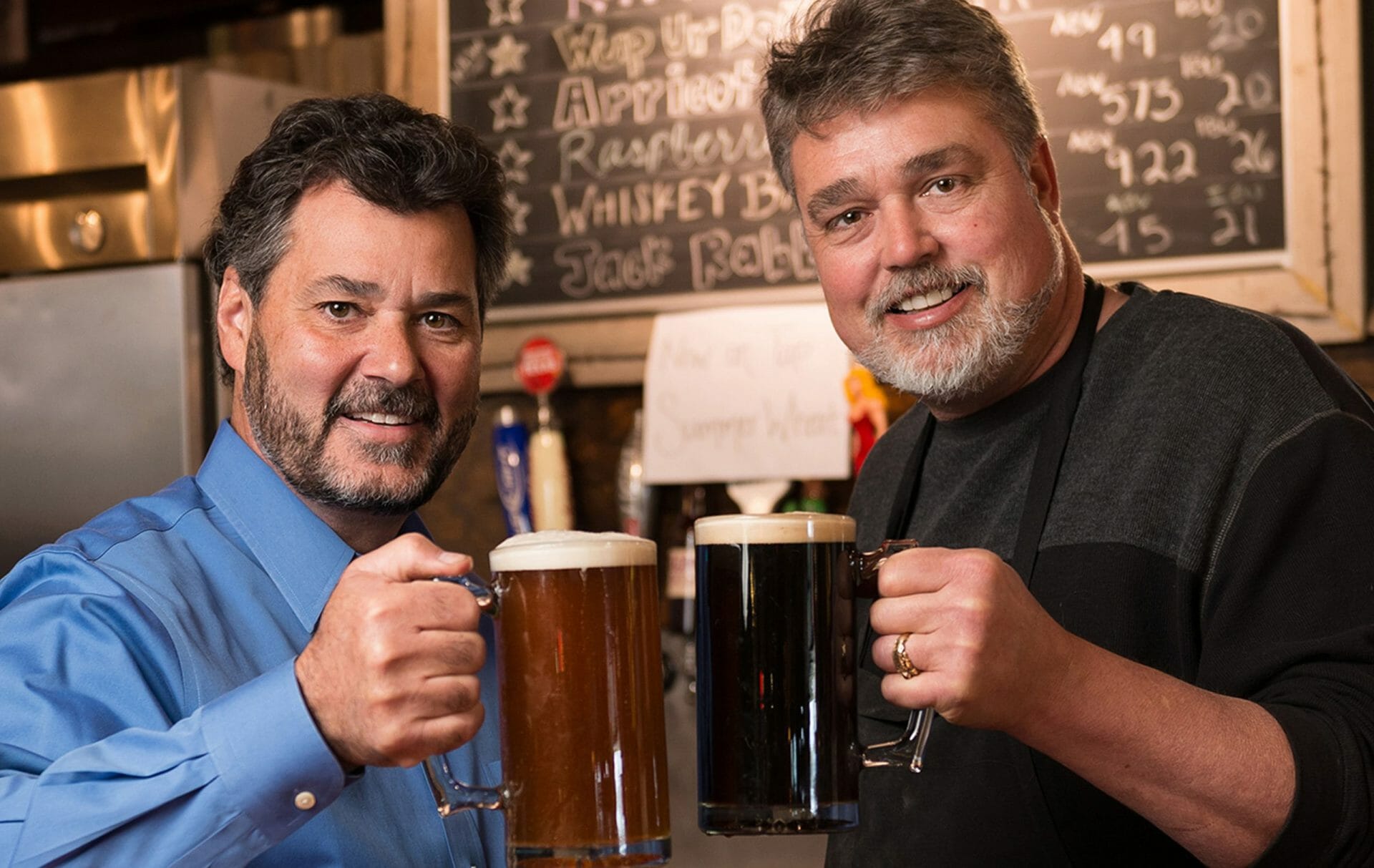 Ready to take on the 72oz challenge?
Many have tried, almost 10,000 have succeeded. Hop on over to our 72oz steak page where you can see all the privous winners in the Hall of Fame and learn about the history and rules of the challenge. Also be sure to check out our live stream and Youtube channel, where we feature competitors attempting the challenge live!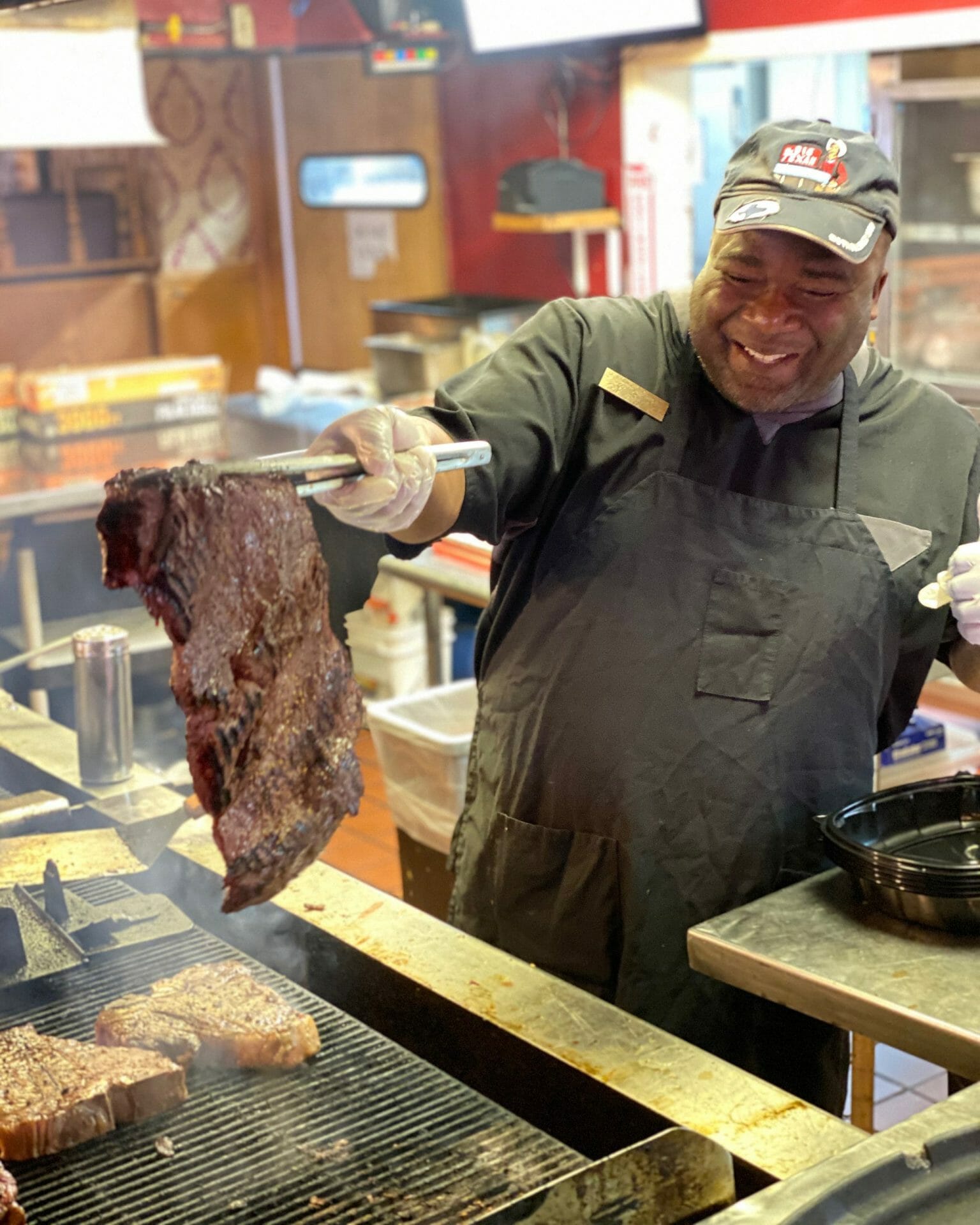 Serving Amarillo since 1960
Since 1960, the Big Texan has been opened and serving 72-ounce steaks to folks living in and traveling through Amarillo, Texas! The restaurant has only been closed a few times during those 60 years. The first time was due to a fire, the second time was due to the filming of the movie, Waking Up in Reno, and the third time was due to the forced government shutdown during the COVID pandemic. Other than those times, the restaurnat still follows the orginal founders wishes of being open 365 days a year!