CHRISTMAS Day Buffet
Join us this holiday season for our Christmas Day Buffet! The Big Texan has invited the public out for 60+ years to enjoy a one-of-a-kind holiday feast made from scratch in our own kitchen.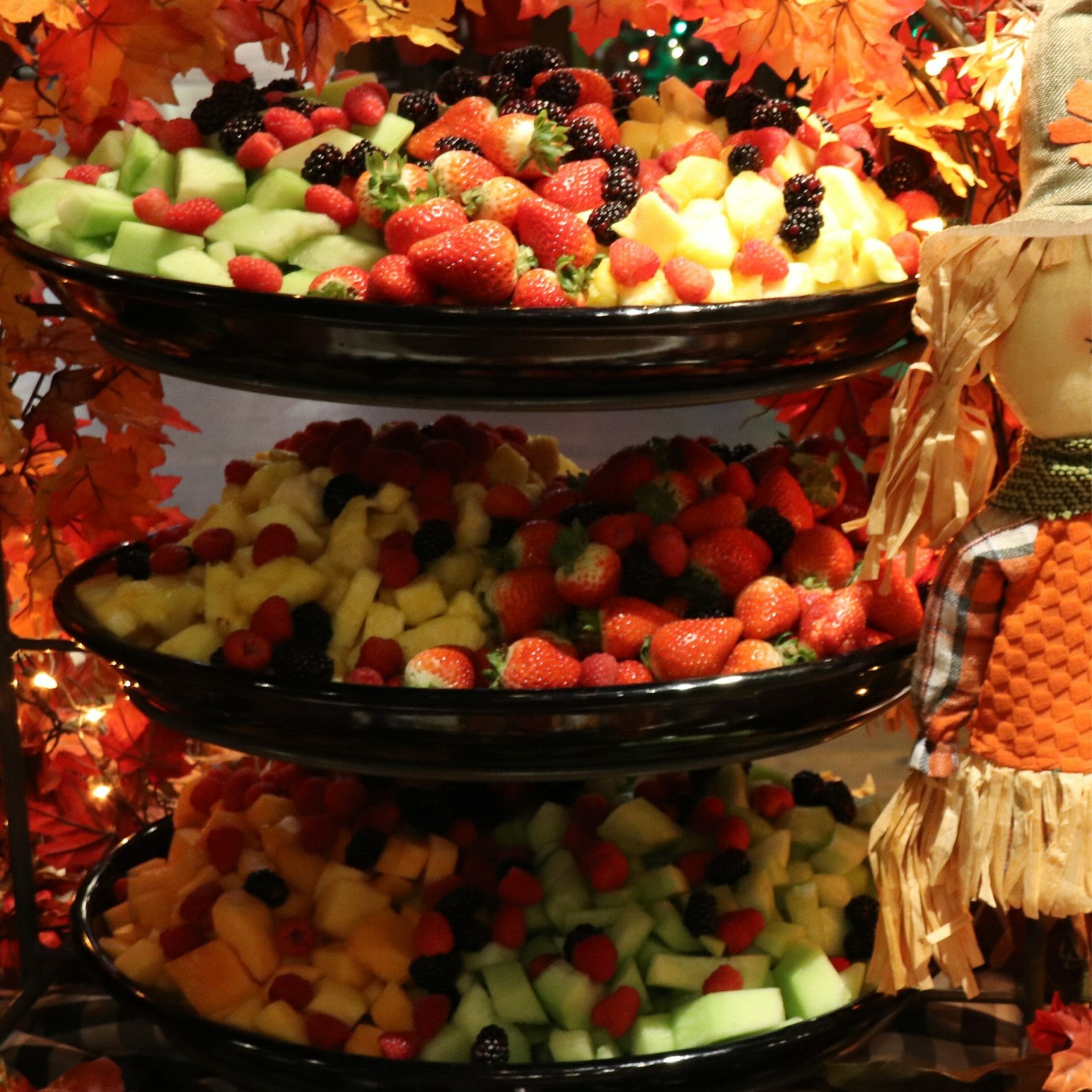 In-House Buffet:
Holiday buffets are on the day of the holiday
Hours: 10AM – 3PM
In-House Buffet Includes: Traditional Carved Turkey, Carved Ham Carved Cajun Turkey Breast, Carved 8oz Prime Rib, Cornbread Dressing, Mashed Potatoes, Giblet Gravy, Fresh Salad & Fruit Bar, Green Beans, Yams, Cranberry Relish, Dinner Rolls, and a choice of Pumpkin or Pecan Pie.

Family To-Go Meals Option:
Holiday buffet Take Out orders ready for pick-up on the day of the holiday. Each order can feed 2 people.
Pick Up Hours Include: 9AM – 2PM
Take-Out Buffet Includes: 6oz Carved Turkey, 6oz Ham, 6oz Cajun Turkey, 12oz Cornbread Dressing, 12oz Mashed Potatoes, 12oz Green Beans, 12oz Yams, 10oz Gravy, 12oz Fruit Cup (Pineapple, Cantaloupe, Honeydew, Strawberries), 4oz Cranberry Sauce, 6oz Ranch Dressing, 15oz Salad (Romain & Iceberg Blend, Carrots, Cucumbers, Red Cabbage, Cherry Tomatoes, Pickled Okra), 2 Dinner Rolls, 2 Slices of Pies (1 Pumpkin & 1 Pecan)
$25.99
Adult Buffet – Plus Tax
$17.99
Kids Buffet (4-10) – Plus Tax
$51.98
Take-Out Buffet for 2 – Plus Tax
Reservations
Only for groups of 6 or more.
Will be held for no more than 10 minutes.
Incomplete parties will cannot be seated.
Call 806-372-6000
Buffet Take-Out Preorders Available!
Visit bigtexanholidaybuffet.com to place your take out preorder to be picked up on the day of the holiday. Take out orders feed's 2, and includes just about everything that we feature at the in-house buffet. For details click the button below.