Welcome to the world famous Big Texan Steak Ranch in Amarillo Texas!
Learn about all the exciting things to do at the Big Texan Steak Ranch! Check out the winners and rules to the 72oz Steak Challenge. See our full menu and take-out options. Shop our giftshop online. See full list of our handcrafted beers from our brewery.
World Famous For Steaks
In 1960, R. J. "Bob" Lee opened The Big Texan Steak Ranch in Amarillo Texas on Route 66, the "Mother Road". It's distinctive architecture soon became recognized across the Mother Road as a good stopping place for great steaks grilled over an open flame. The Big Texan is famous for the FREE 72oz steak challenge, which includes eating a salad, baked potato, shrimp cocktail and 72 ounces of beef!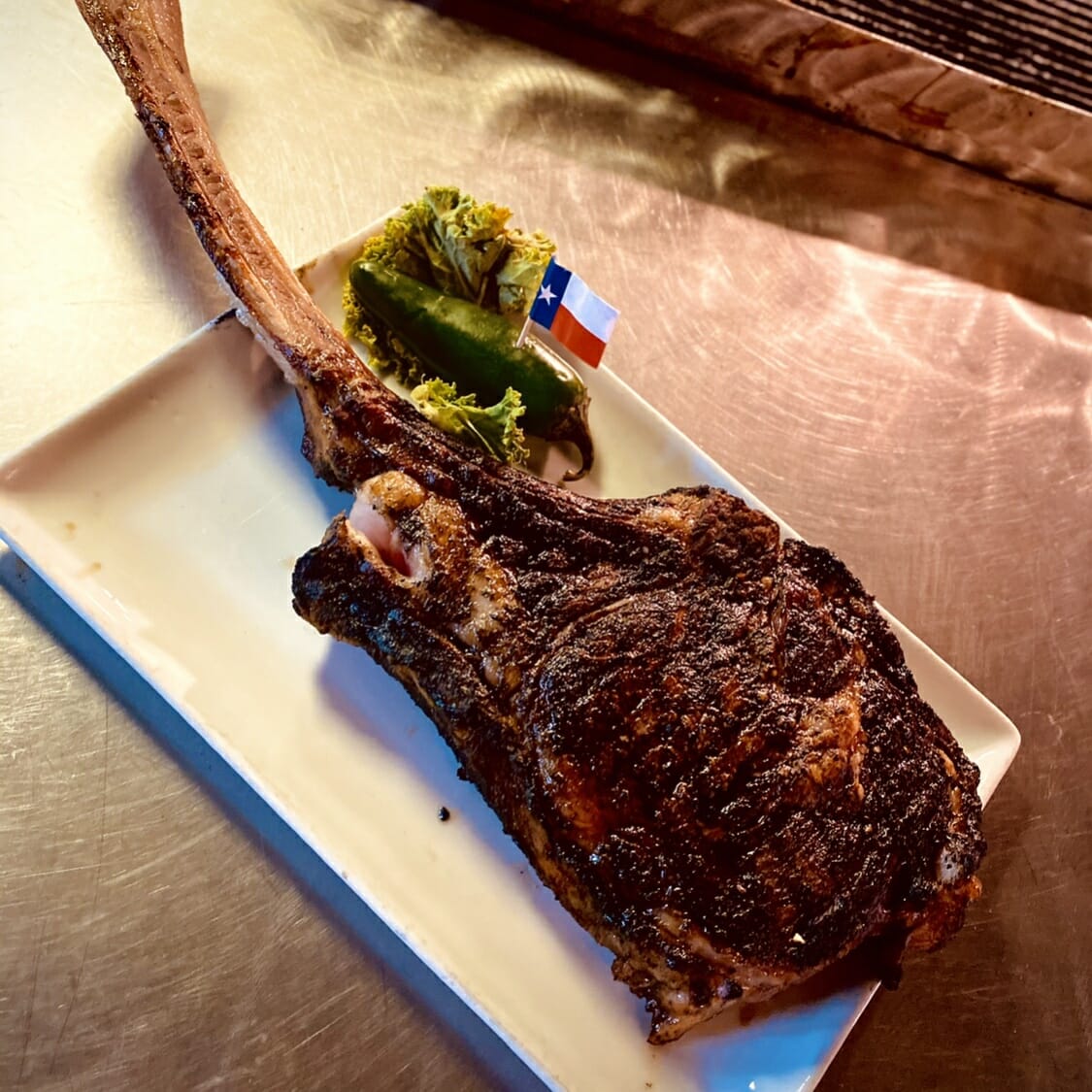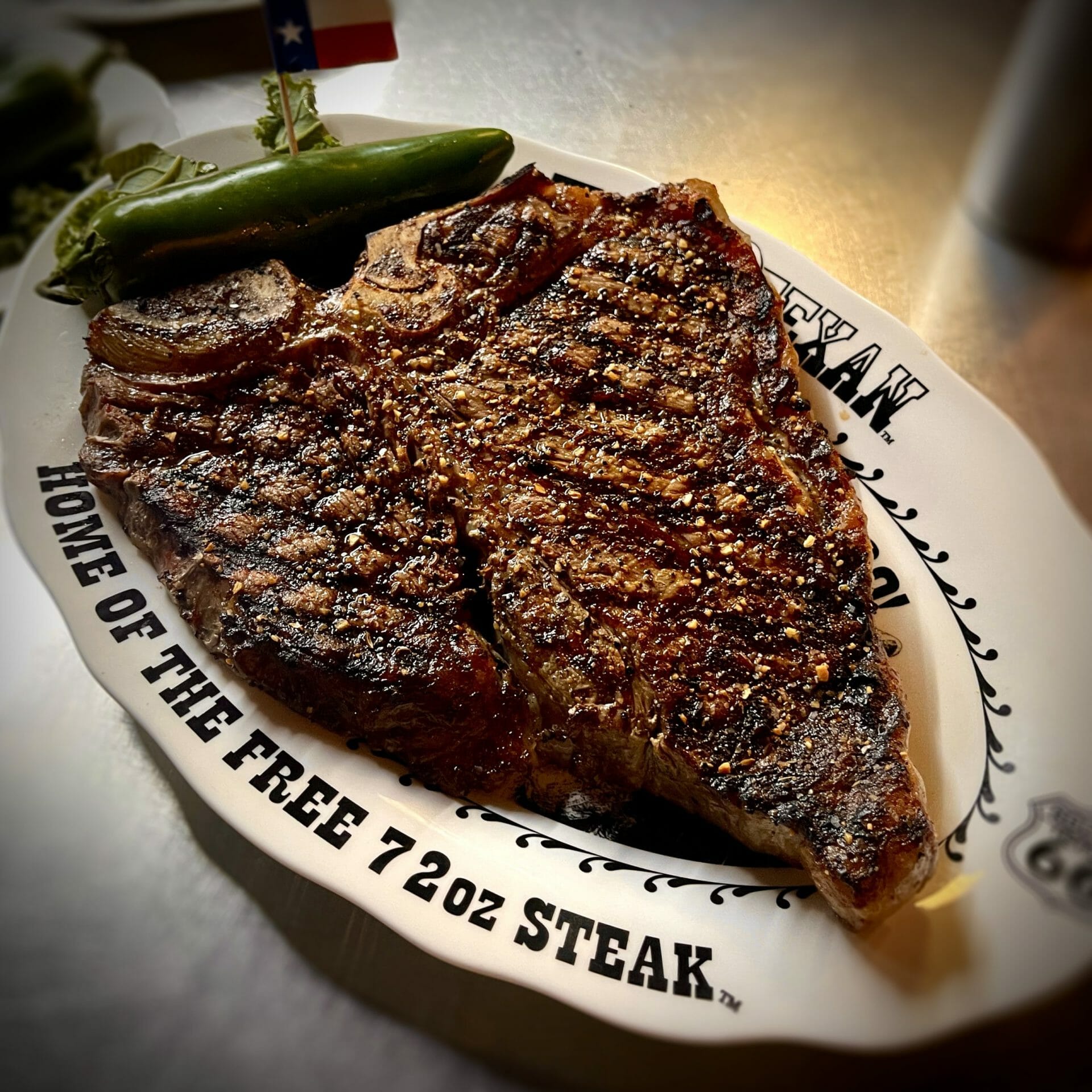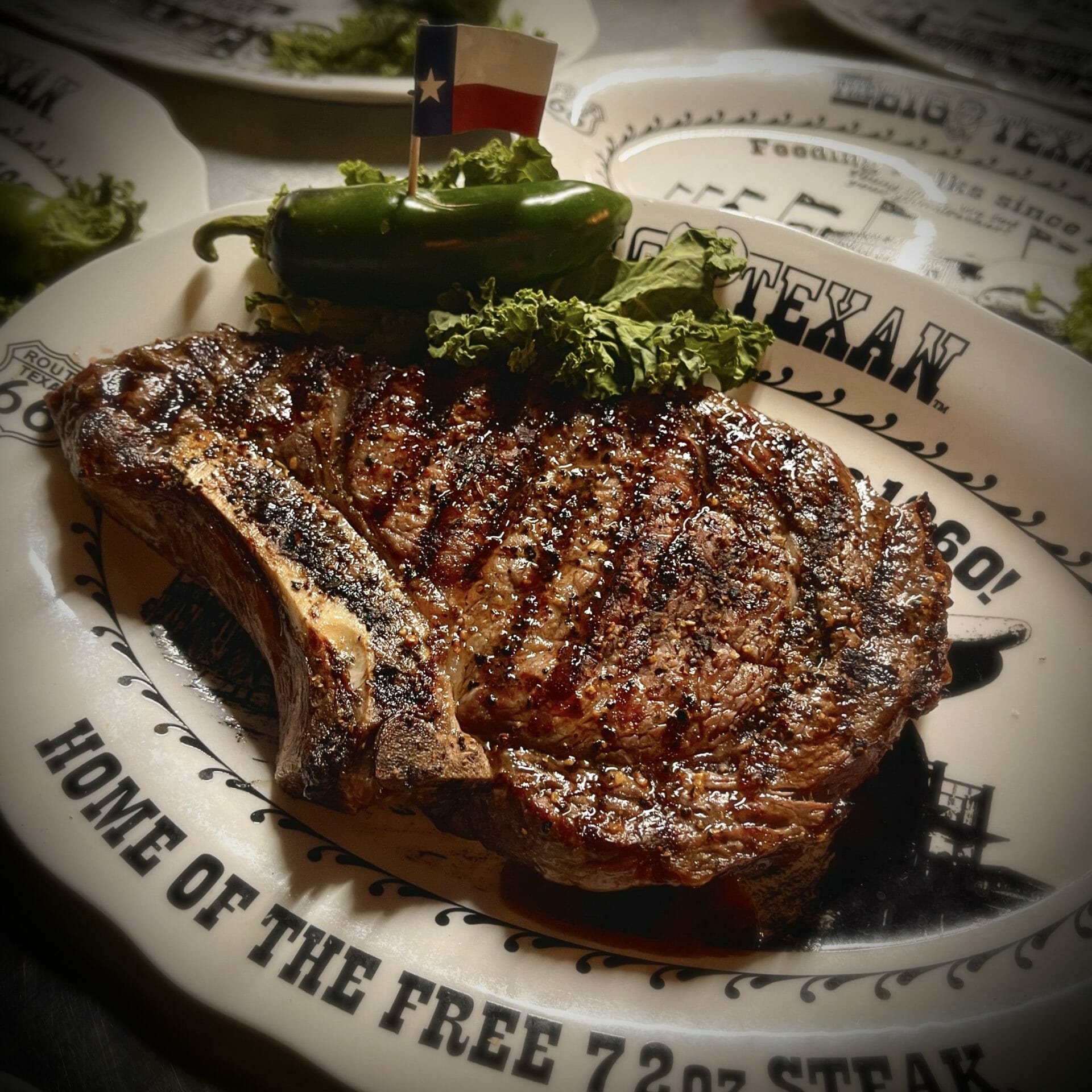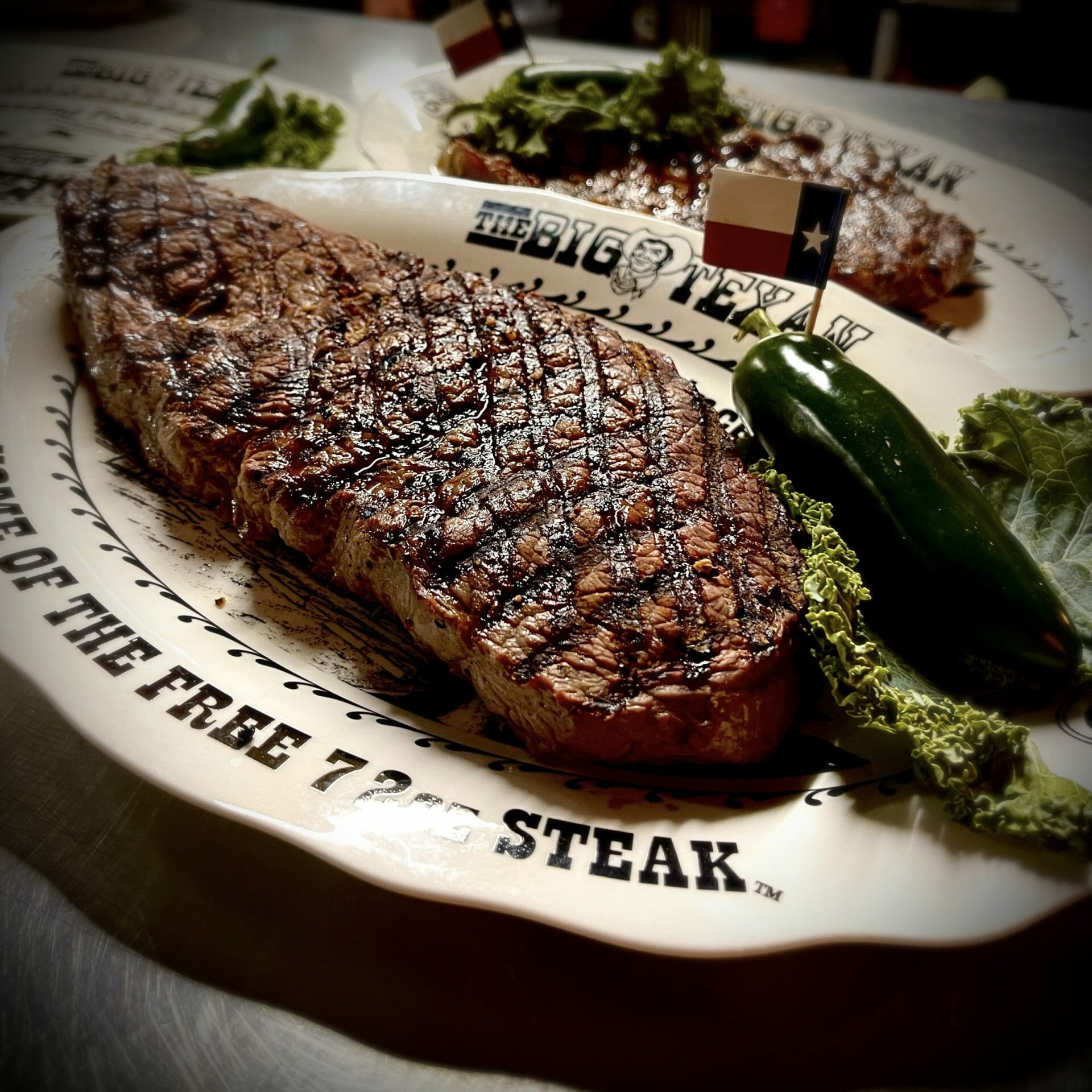 Book the Brewery
"Booking the Big Texan Brewery offers the perfect venue for your upcoming office get together or family gathering. With its spacious and rustic ambiance, the brewery provides an inviting setting for bonding and celebration. Guests can enjoy a delectable range of house-brewed beers and a diverse menu that caters to all tastes, ensuring a memorable and enjoyable experience for everyone."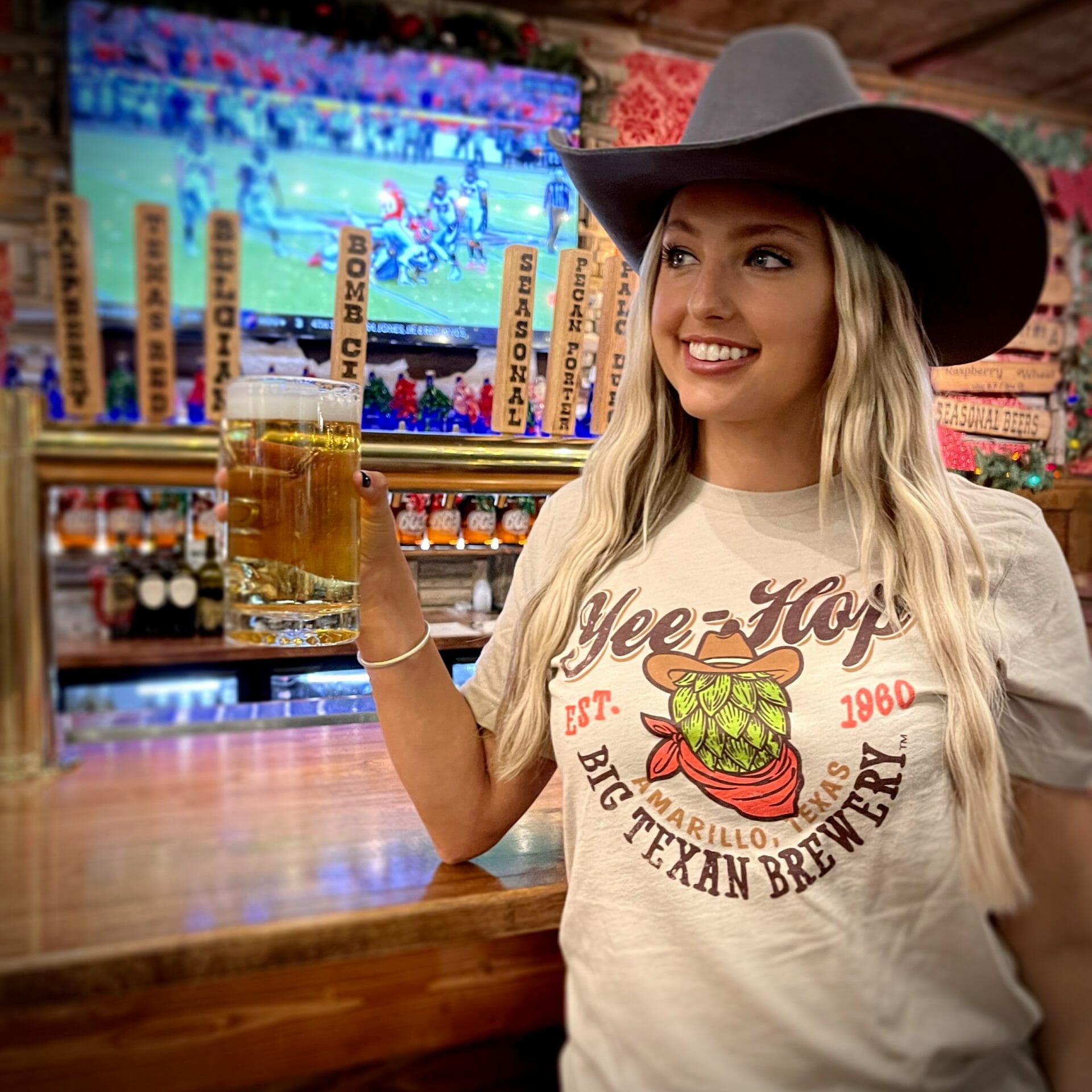 72-ounce Steak
Check out some of our favorite moments with the 72oz steak! Watch Molly Shulyer devour 3 72oz steaks under 20 minutes or watch the Big Texan scene in the movie, "Waking Up in Reno."
Big time country concerts
Since 1960, The Big Texan Steak Ranch has been serving up Texas culture to millions of guests from all over the world. We're known as a world famous Route 66 Landmark and home of the legendary 72oz Steak Challenge. Now, we're excited to take entertainment and family fun to a whole new level with The Big Texan Starlight Ranch.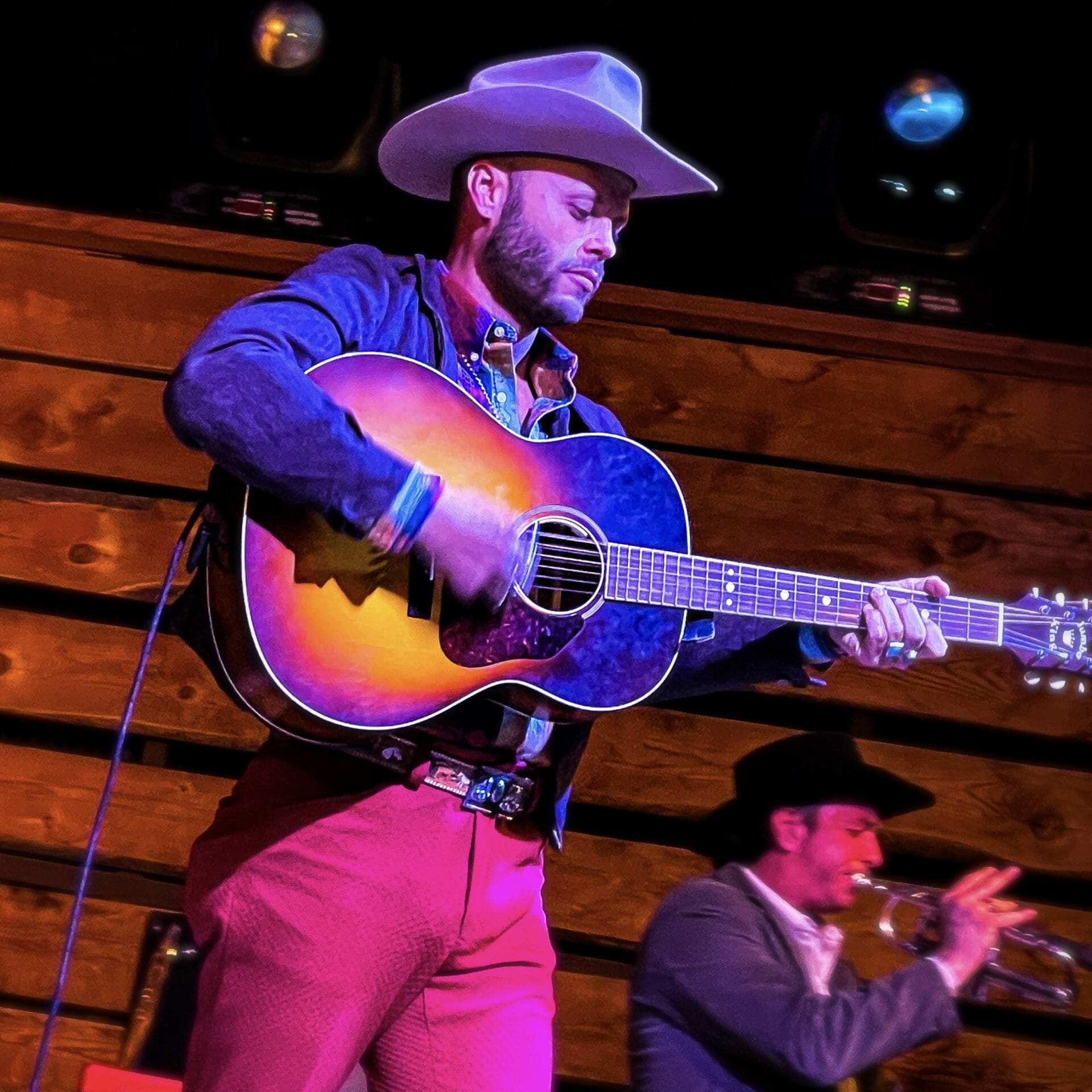 Park at the Big Texan RV Ranch and ride to the Big Texan for FREE! Pick ups on the hour between 4PM-9PM.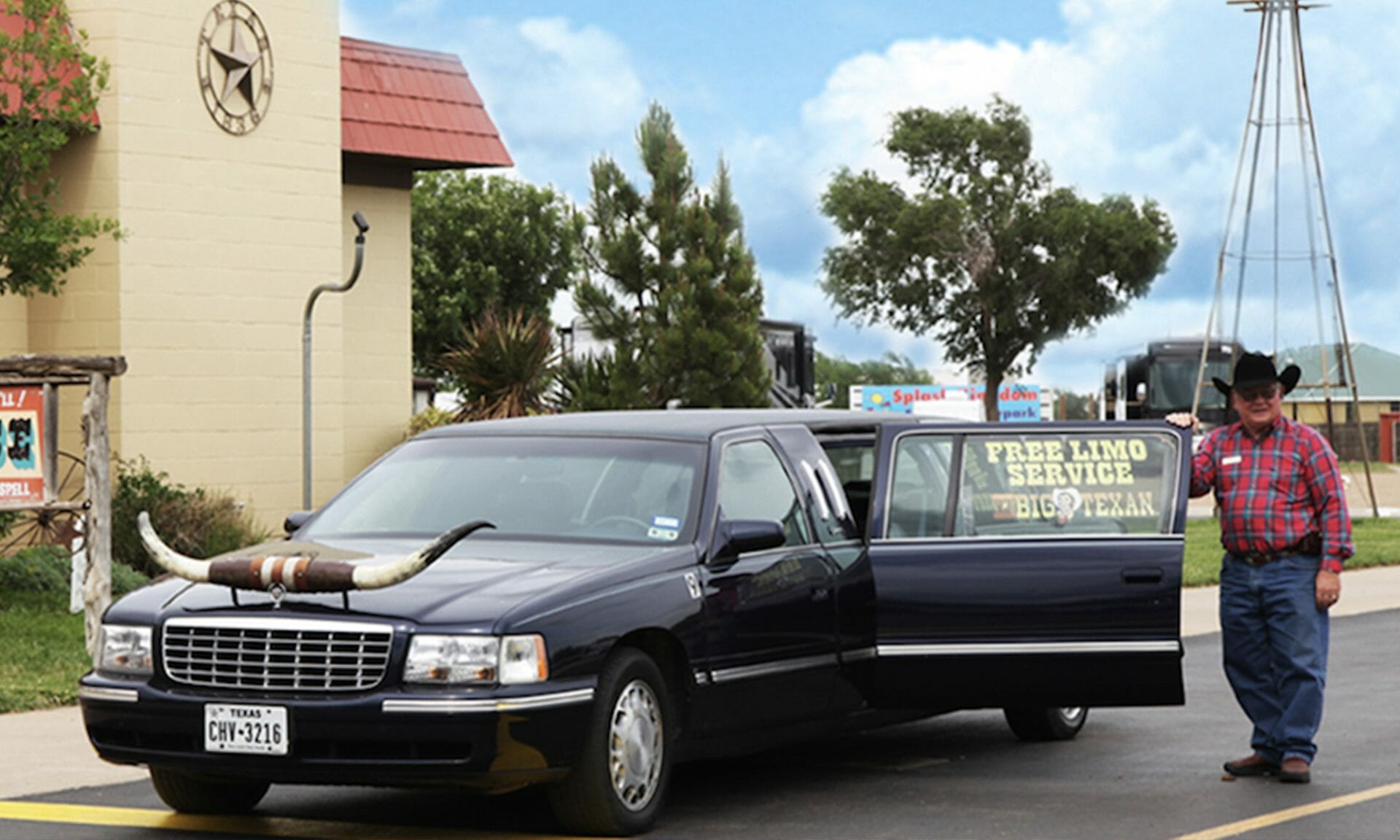 Historic route 66
The Big Texan opened up on Route 66 in 1960 and stills sees travelers from the Mother Road to this very day! Not only has the Big Texan remained an iconic Route 66 stop, the Big Texan has also added a Route 66 gift shop and one of the most unique Route 66 motels. Click the link to learn more.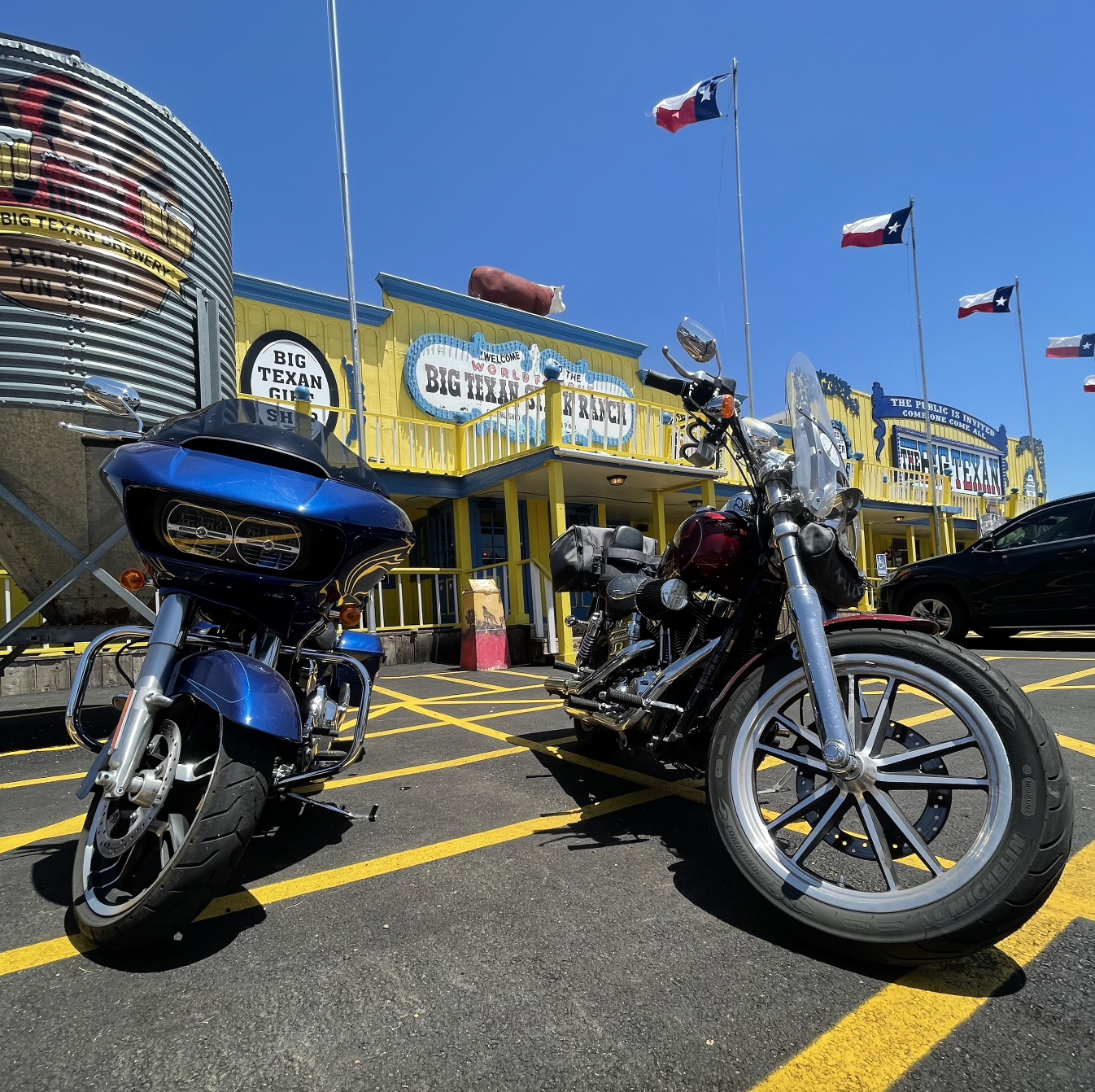 Featured Events & upcoming Things to do
Upcoming events in Amarillo.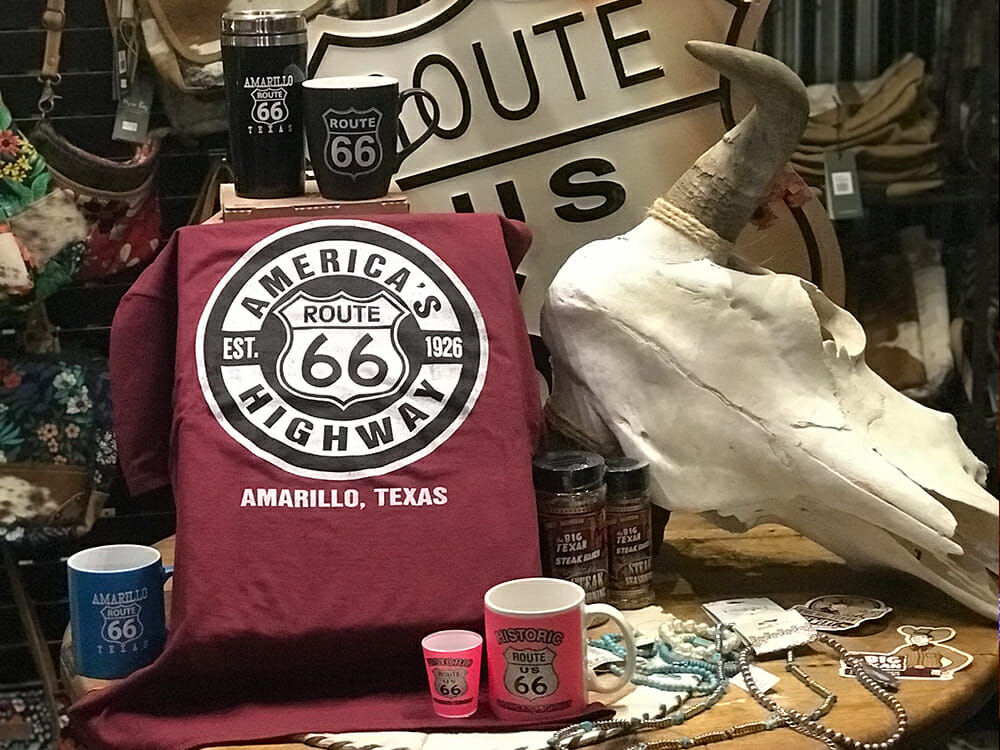 Shop Route 66 & Texas Products
Shop from the widest selection of Route 66 & Texas products in the Big Texan gift shop.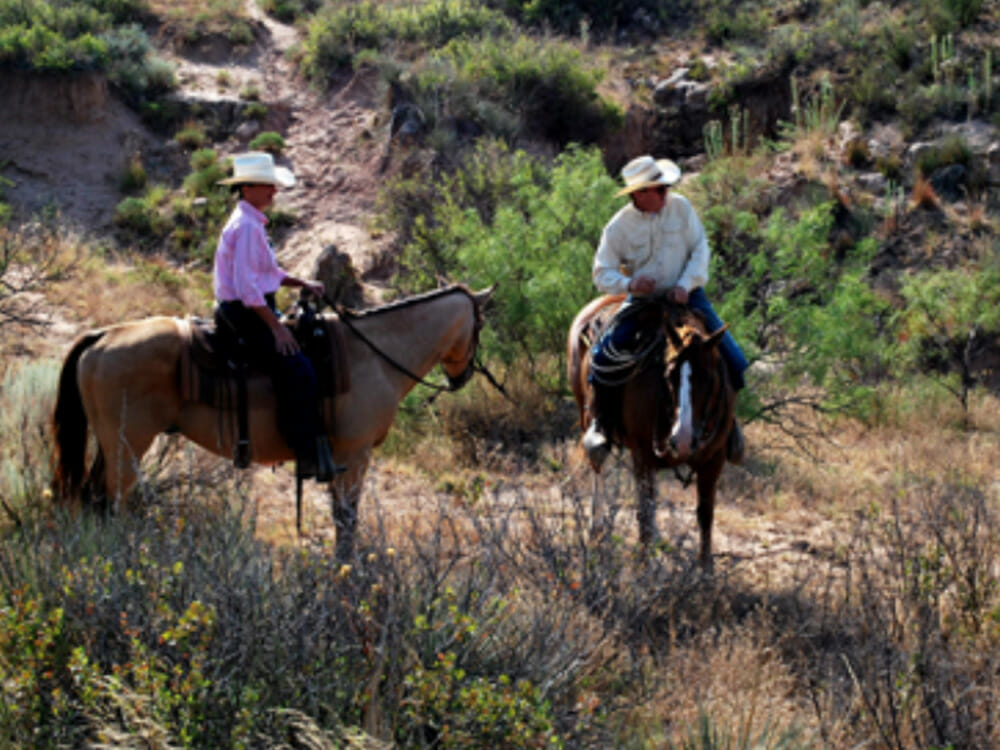 Palo Duro HorseBack Riding
See the beauty and ruggedness of Palo Duro Canyon State Park close up.