Route 66 in Amarillo Texas
Route 66, also known as "The Mother Road," was opened November 11, 1926. The road runs through Chicago, Missouri, Kansas, Oklahoma, Texas, New Mexico, Arizona and ends in California. Route 66 is known for its many stops along the way, but it might be most well known for the stop at the Big Texan Steak Ranch in Amarillo Texas.
Opened on Route 66 in 1960
R.J. Lee opened the Big Texan on Route 66 in Amarillo Texas, featuring cowboys, horseback riders and BIG steaks!
Route 66 Landmark Legend
Since its opening the Big Texan has become one of the most iconic stops on Route 66. Famous for great steaks and West Texas charm, founder R.J. Lee sought out to create the ultimate Texas experience for travels along the America's Mother Road. His legacy lives on and still continues to grow to this day! 
The Big Texan feeds 500,000 visitors a year with the majority  coming from the Route 66!  Stopping at the steakhouse has not only become a staple of American roadtrips but also a tradition in many family vacations.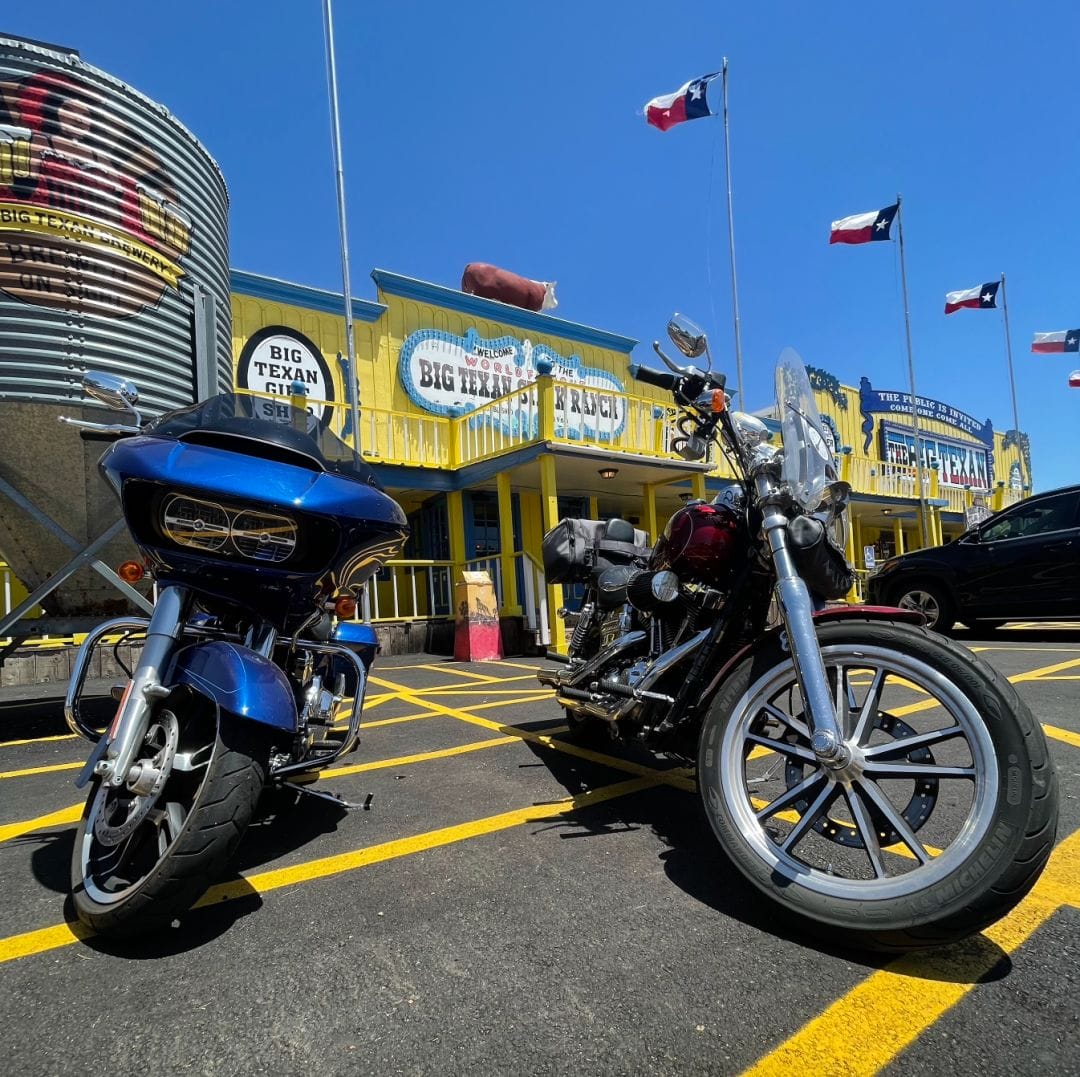 72-ounce steak challenge
Many have tried, few have succeeded, all were full! The Big Texan is home of the famous FREE 72-ounce Steak Challenge. Started not long after the opening on Route 66, the Big Texan offers any and all guest the chance to a free steak dinner! The challenge includes a baked potato, shrimp cocktail, dinner salad, a dinner roll and 72-ounces of top sirloin. All of which has to be eaten in 1 hour to successfully complete the challenge. 
The world famous 72-ounce steak challenge!
You do not need to make reservation for challenge attempts. When you're ready, we're ready! Challenge attempts available during all regular business hours. 72-ounce Steak Dinner Challenge Includes: Shrimp Cocktail, Baked Potato, Salad, with Roll, Butter, and of course the 72oz Steak.
Statistics and winner boards last updated 7/18/2023.
Percentage of Winners

11%

11%
Number of 72-ounce Steak Champions
Number of 72-ounce Steak Attempts
Classic Route 66 Motel 
Along with the famous steakhouse the Big Texan offers guest the oppurtunity to stay a night in the old west. Spend a night at the Big Texan AIRBNB! designed to look like an old West Texas town, the Big Texan AIRBNB is a most for die hard Route 66 fans. Follow the link below to learn more!
Featured Events & upcoming Things to do
Upcoming events in Amarillo.
Shop Route 66 & Texas Products
Shop from the widest selection of Route 66 & Texas products in the Big Texan gift shop.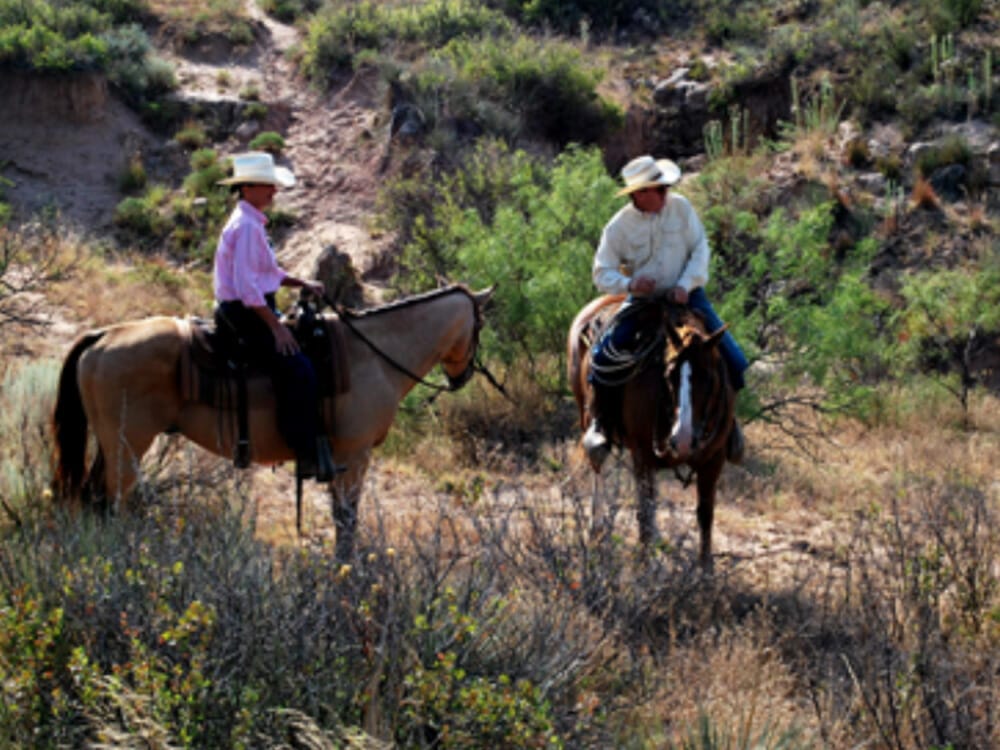 Palo Duro HorseBack Riding
See the beauty and ruggedness of Palo Duro Canyon State Park close up. 
Is Route 66 still drivable?
Yes, Route 66 is still drivable for the most part. However, there are some interruptions in the road along the way.
Why is Route 66 so famous?
Route 66 is famous for being the first highway in America to link Chicago to California. It has also become so well known for the stops along the way like the Big Texan in Amarillo Texas.
How long does it take to drive the entire Route 66?
Most travlers tend to make the trip between 2-3 weeks. 
Is Route 66 and I 40 the same?
Route 66 and I-40 run parallel to each other from Oklahoma to California.
Is driving Route 66 worth it?
Route 66 is a great way to experience and see the many different areas America has to offer.
Is Route 66 safe for tourists?
Yes, Route 66 is extremely safe for tourist. Not only are there many accommodating stops along the way, but it also gives tourist a predetermined path to follow across America.
How much does it cost to drive Route 66?
Travelers plan to spend $175-$250 a day going across Route 66. However prices may vary due depending on gas prices.
How many miles is route 66
How many kilometers is Route 66