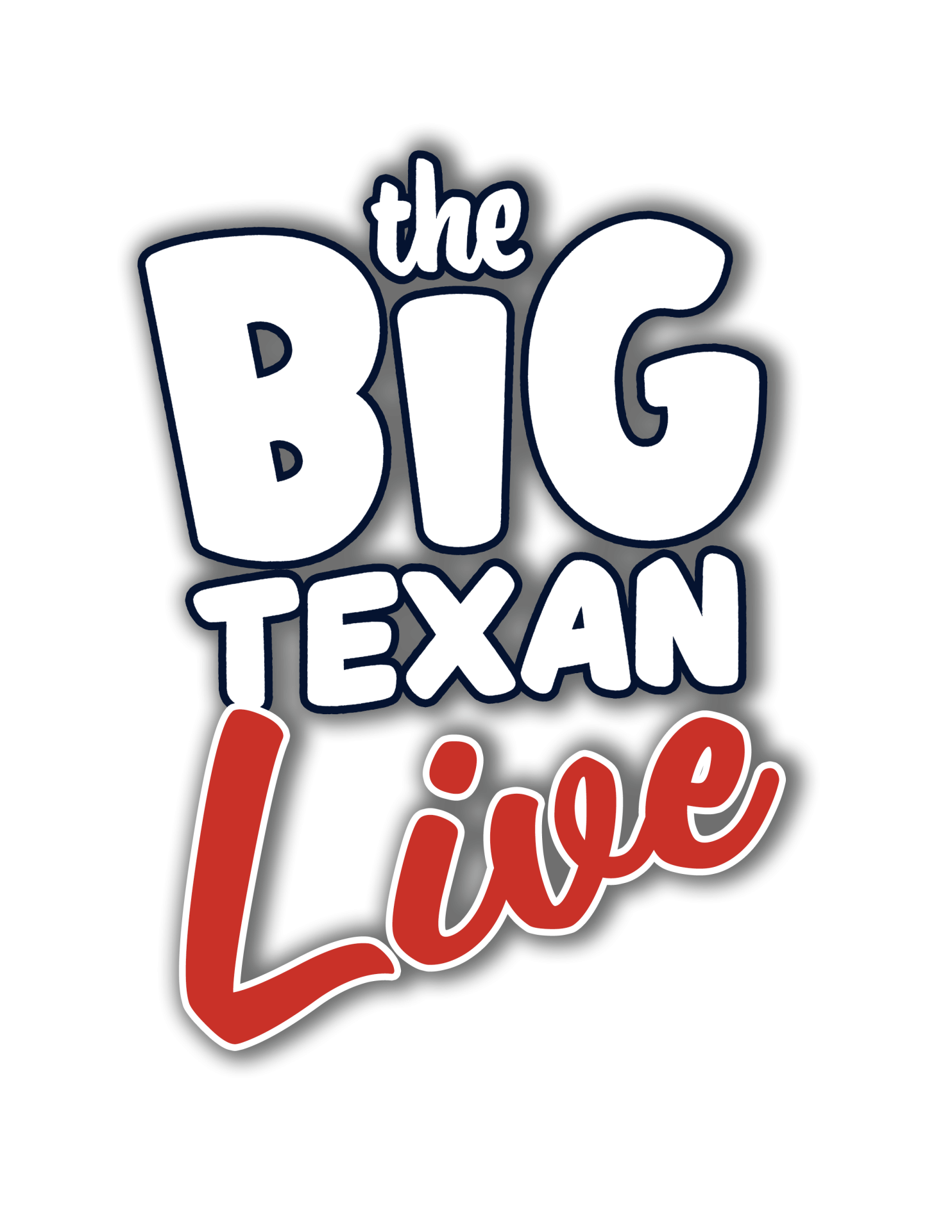 Watch Live on Youtube
We are excited to announce that we will start live streaming to Youtube! We will start to include audio and different camera angles for your 72oz steak viewing pleasure. Also, please go subscribe and hit the bell to be notified when another competitior is taking on the challenge!
500 Youtube Subscribers Special!
To celebrate reaching 500 subscribers on Youtube, we would like to offer one of our shirts for FREE when you purchase two of our other Big Texan T-Shirts! For details visit our online giftshop.
Live Stream Discussion Board Page
Comment and cheer on 72oz steak competitors live! Click the button below.
Upcoming Featured Eaters
Watch upcoming 72oz Steak Challengers that represent a school, organization or nonprofit. 
No feature eaters scheduled
Want to be a Featured Eater?
Are you a professional competitive eater?  We are always looking for unique 72oz Challengers to be featured in the restaurant as well as the live stream! If you qualify, we will hold a spot for you at the challenge table and schedule your attempt. Keep in mind, most individual will not qualify to be a Featured Eater. However, walk in challenges are available during regular business hours if you do not qualify. If we feel that you qualify, we will contact you in 2-3 business days to schedule your attempt. Fill out the information below and we will review it.
Purchase Authentic 72oz Steak Winner Boards
Winner Board 9910-9923
Interesting Features:
Shortest steak time 17:00. 
Winners:
9912 2/11/21 Rainer Arce 42:28 260 47 Eastvale, CA Nailed it!!!
9913 2/16/21 Patrick Kio 59:53 230 34 Kentuky Oooph!...
9914 2/17/21 Billy Fisher 55:12 340 35 Jax, FL Casual dining...Yum
9915 2/17/21 Lamarr Stouall 49:58 242 27 Fort Vayne
9916 2/19/21 Eric Norvell 35:30 350 47 Boyd, TX God is Great, give the big steak a go, very easy
9917 2/27/21 Brain Olson 59:25 240 70 N Marker, MN
9918 2/27/21 Edward Soloway 58:56 225 51 Pasaderva, TX That was really hard, OMFG, WTF
9919 3/2/21 Al Carroll 56:21 380 29 Iowa, LA Im goin home
9920 3/10/21 Nick Lemire 34:46 350 43 CaliforniaVery good steak!
9921 3/10/21 Steven Thorkelsen 51:40 230 33 Houston, TX Second largest amount of meat in my mouth!
9922 3/12/21 Vincent Paterno 53:40 195 27 Aledo, TX Good enough for who it's for!!
9923 3/12/21 Moses Mitchell 31:39 250 36 Alburquerque, NM
9924 3/13/21 Alexander Puttonen 17:00 290 24 Liexon AL Pretty good would do again
9925 3/13/21 Ernest Colmenero 55:13 285 39 Makinney, TX