The Big Texan Cowboy
Built in 1960, founder R.J. Lee wanted a sign to welcome travelers along Route 66 into the Lonestar State. Wanting to represent the Texas Panhandle "cowtown spirit" Lee went with a massive smiling cowboy sign to greet the travelers.
Today the Big Texan Cowboy still stands tall and proud off I-40 in front of the Big Texan, welcoming families traveling along America's interstate system. The Big Texan Cowboy can be viewed 365 days of the year during all hours of the day.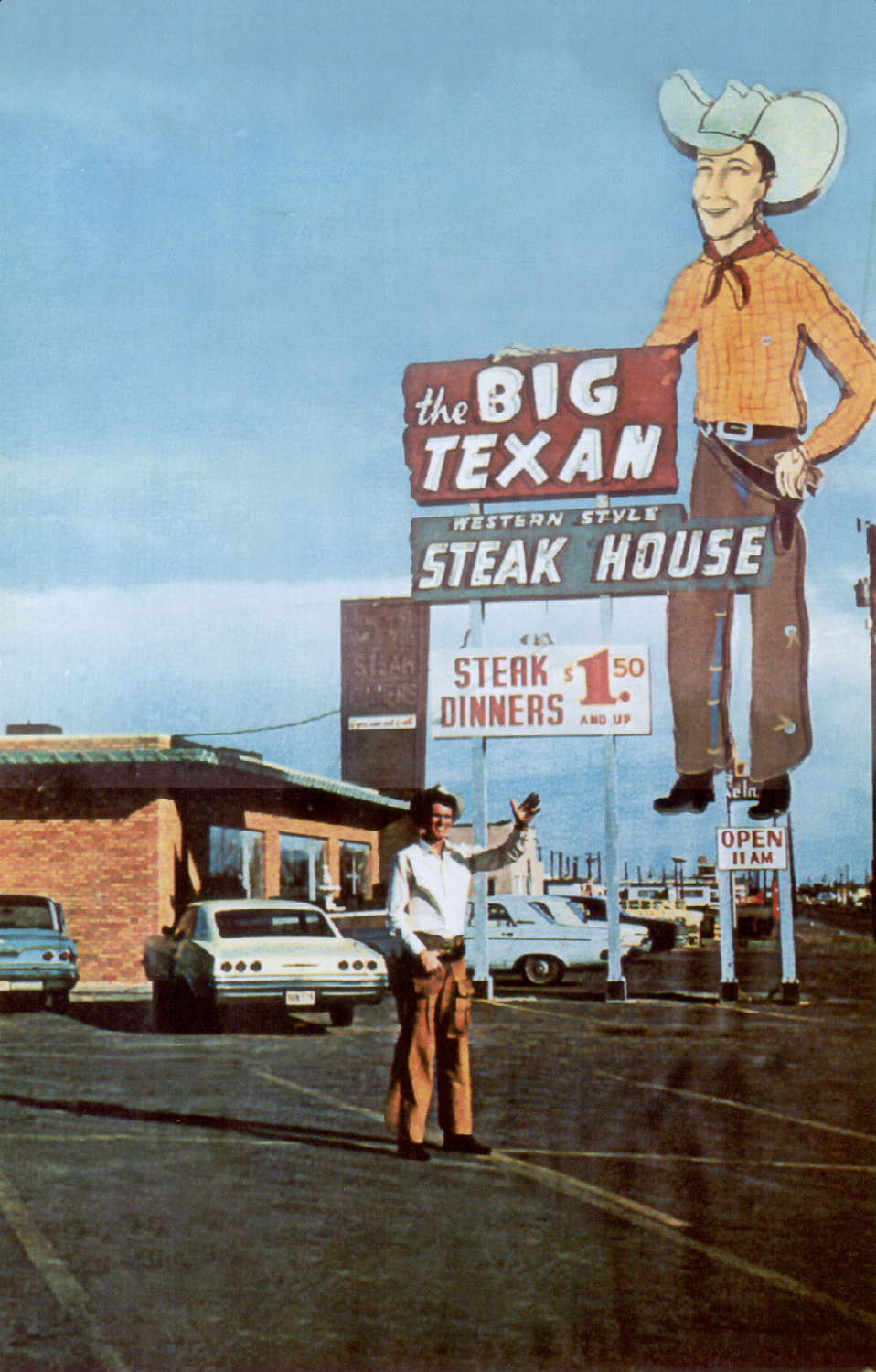 Relocating The Big Texan Cowboy to I-40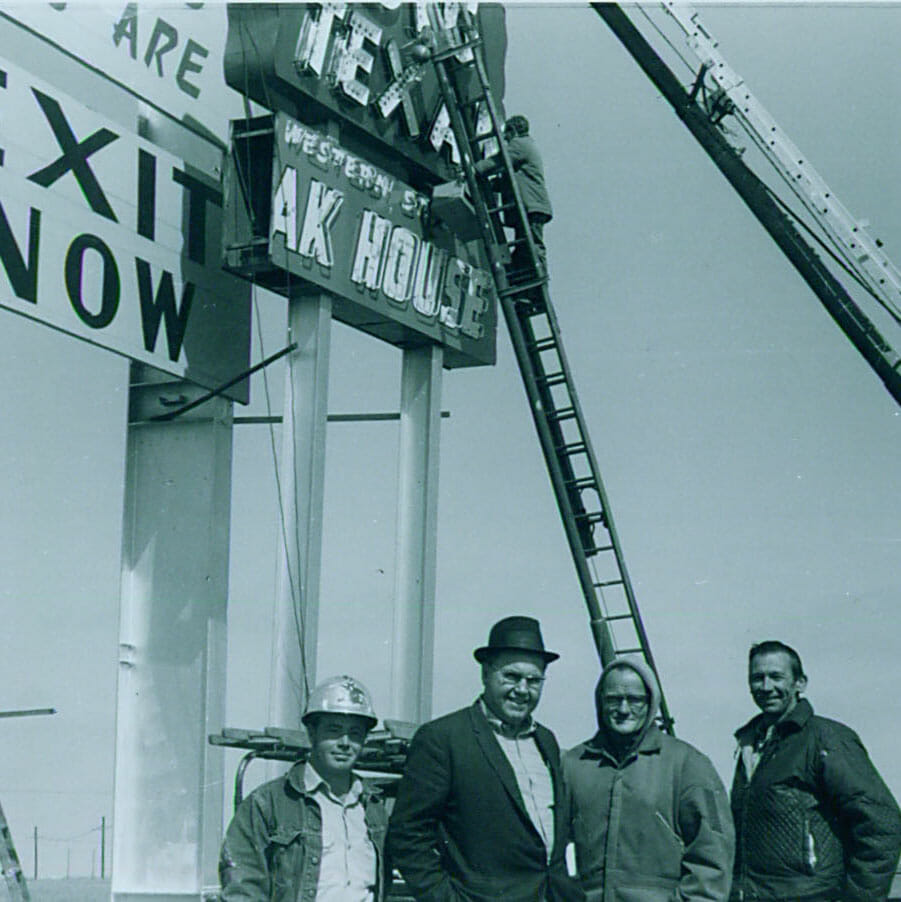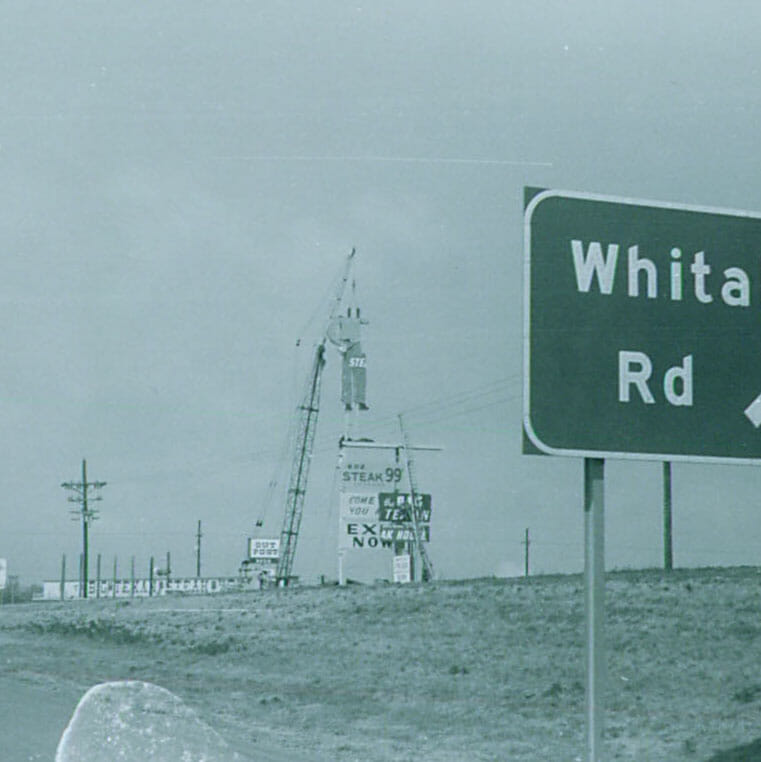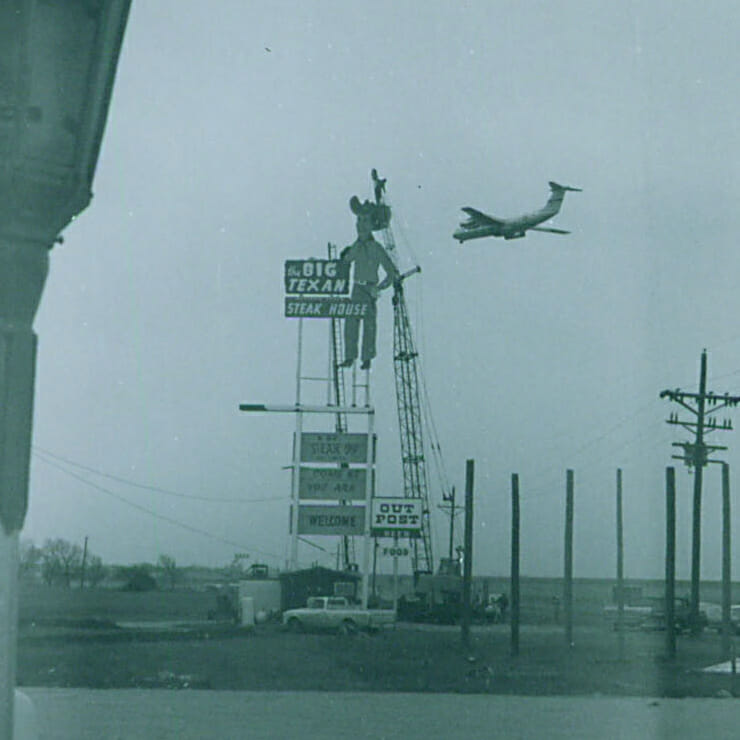 After mounting the Big Texan Cowboy in the new location off I-40, Mary Ann Lee, R.J. Lee's, wife looked up in horror to see a plane headed directly towards the sign. She quickly took the camera and captured the iconic photo seen above. Immediately after, she ran inside the restaurant to express her concerns to R.J. about the proximity of the airport to the newly built sign demanding that the sign be lowered or moved altogether! R.J., being a pilot himself, said with a smerk, "You know Honey, you have brought up a very serious issue. I have been so focused on the highway traffic, I forgot about the airspace and runway next door. I think we should make the sign even taller so travelers on airplanes can have a better view of our cowboy."