Welcome to the Big Texan RV Ranch!
Welcome to Big Texan RV Ranch. We strive to give you quality service with a comfortable atmosphere. We're located east of Amarillo on the north side of I-40 at Exit 74. Big Texan RV Ranch offers long, spacious pull-thru sites. Enjoy our heated indoor pool – open year round. We are easy to find, close to attractions, shopping and restaurants, including the famous Big Texan Steak Ranch with a complimentary shuttle service to and from your true Texan dining experience. Call us to make a reservation at 866-244-7447 or click the link below.
e.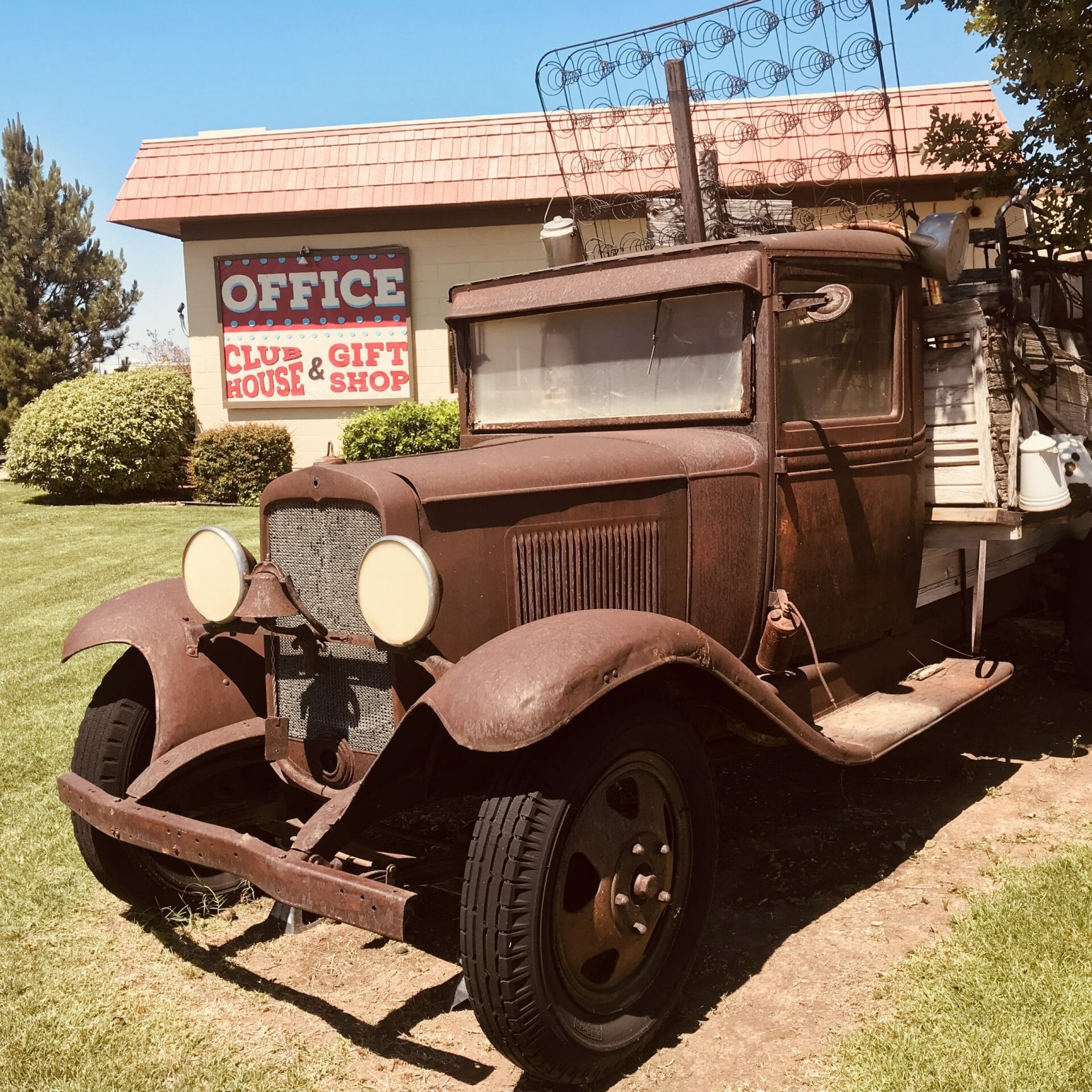 We will be removing our hot tub feature on Monday, August 1st, 2022 due to changes in city regulations. We apologize for the loss of this amenity, but we do invite you to still come and enjoy our heated indoor pool and cedar sauna. Thank you for your understanding, and safe travels!
One of the Top Rated RV Parks in Amarillo
Please let us know how we can make your stay the best. We look forward to seeing you soon!
72-ounce Steak a Ride Away
Park at the Big Texan RV Ranch and ride to the Big Texan for FREE! Pick ups on the hour between 4PM-9PM.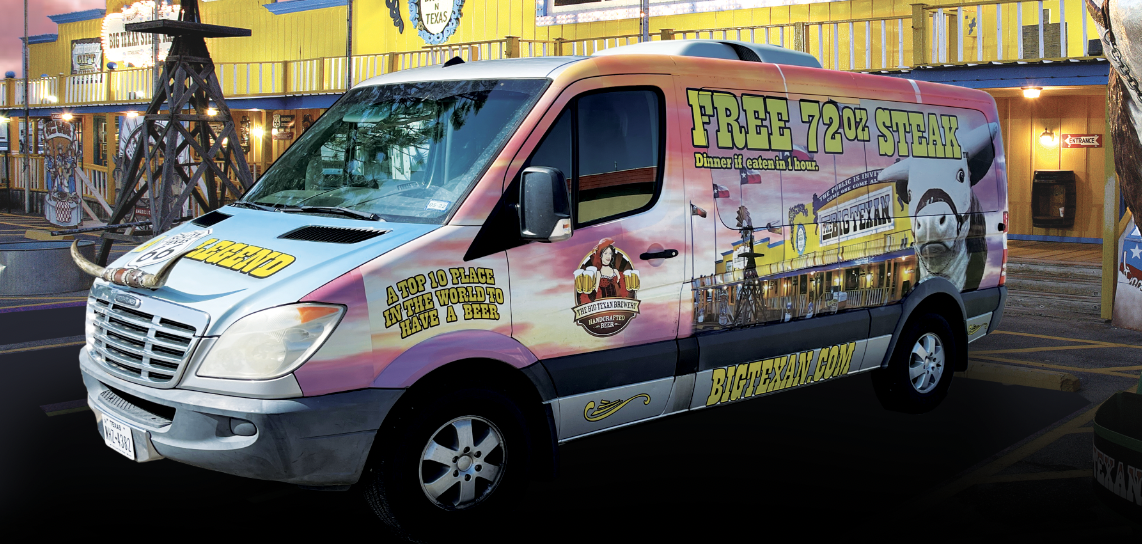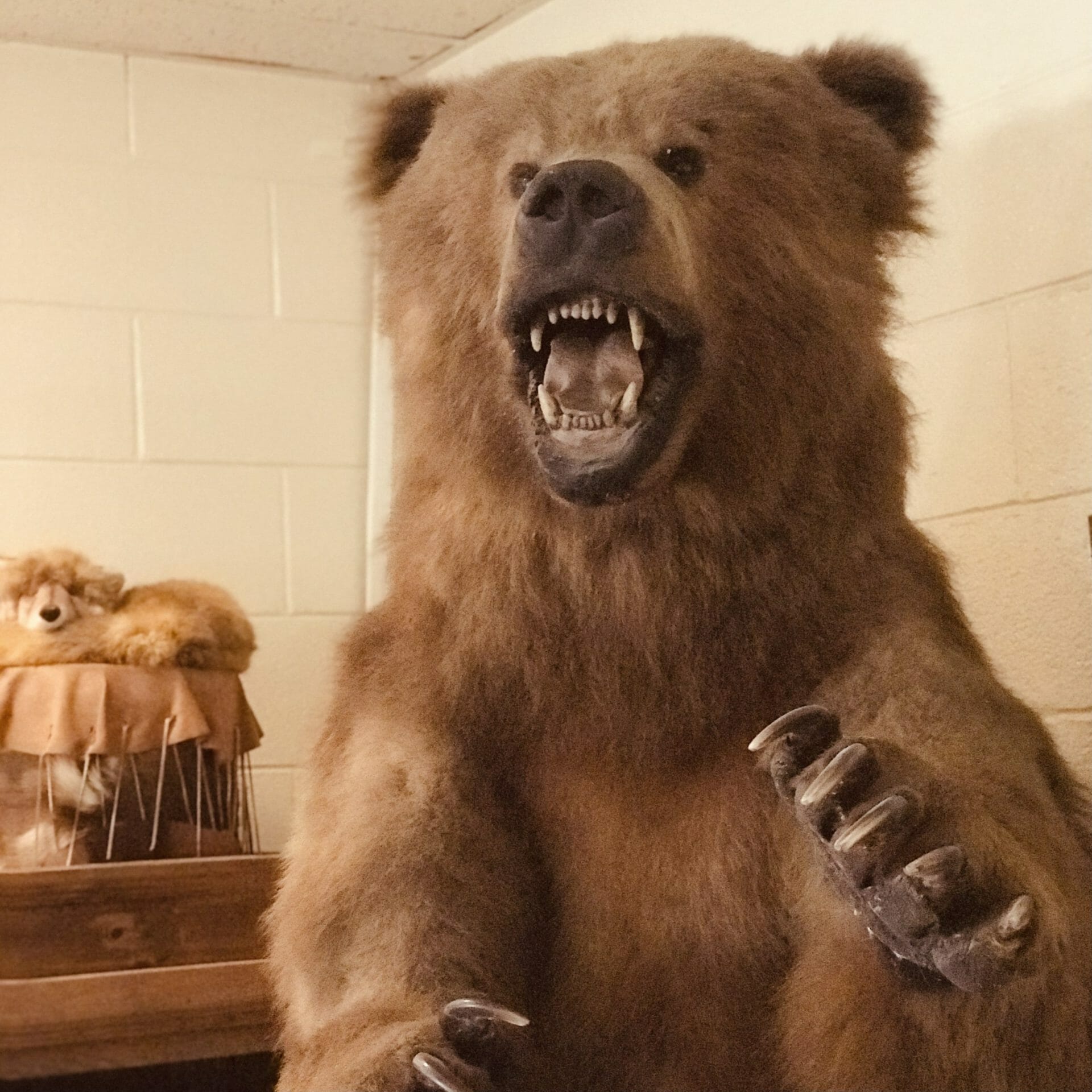 A 3 day stay was well worth it at this RV park. Friendly ladies in the office and the parking attendants were all very welcoming.
-Melissa N H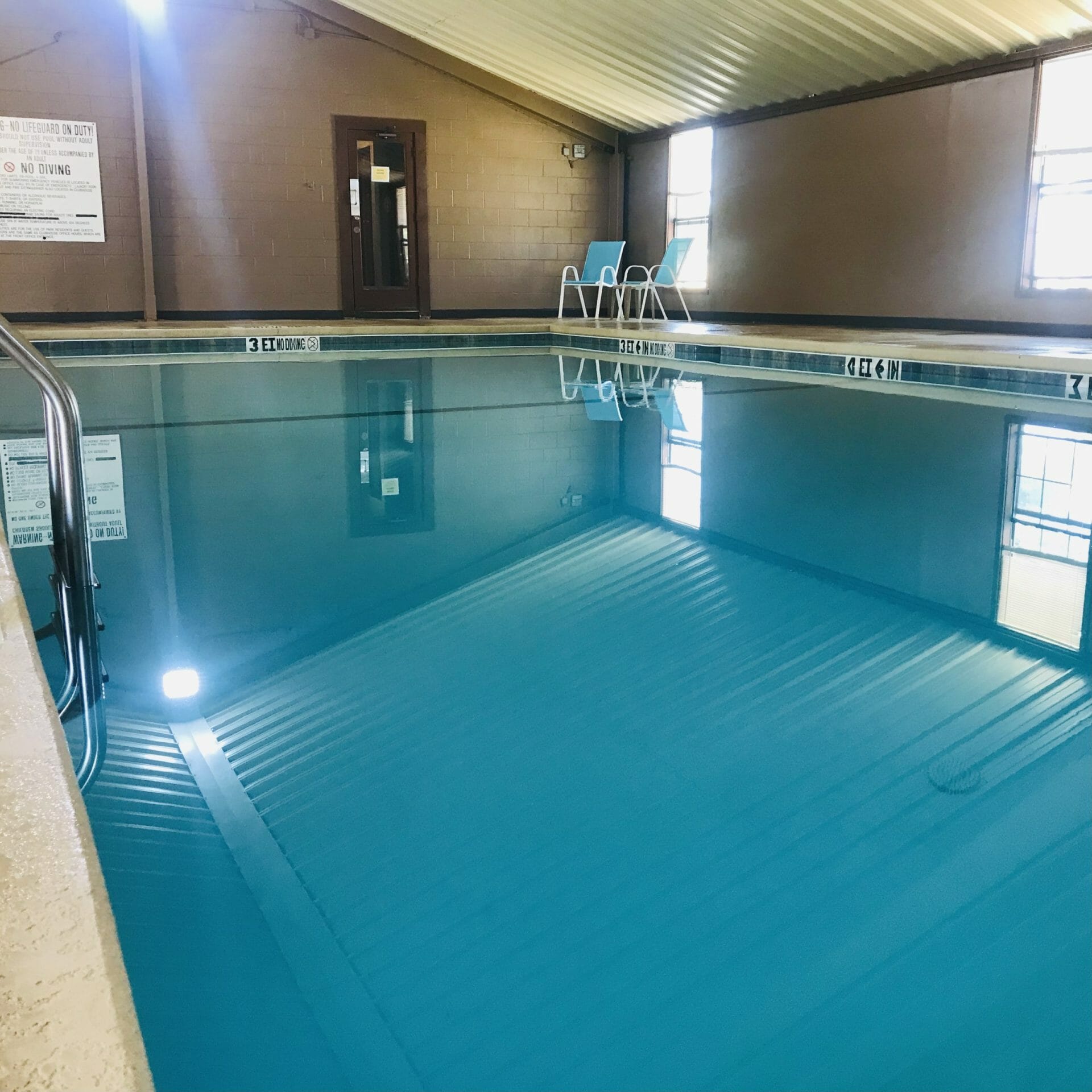 Enjoyed indoor pool, clean restrooms/showers, the small gift shop and free ride in limousine to their Big Texan Steak House.
-Nancy S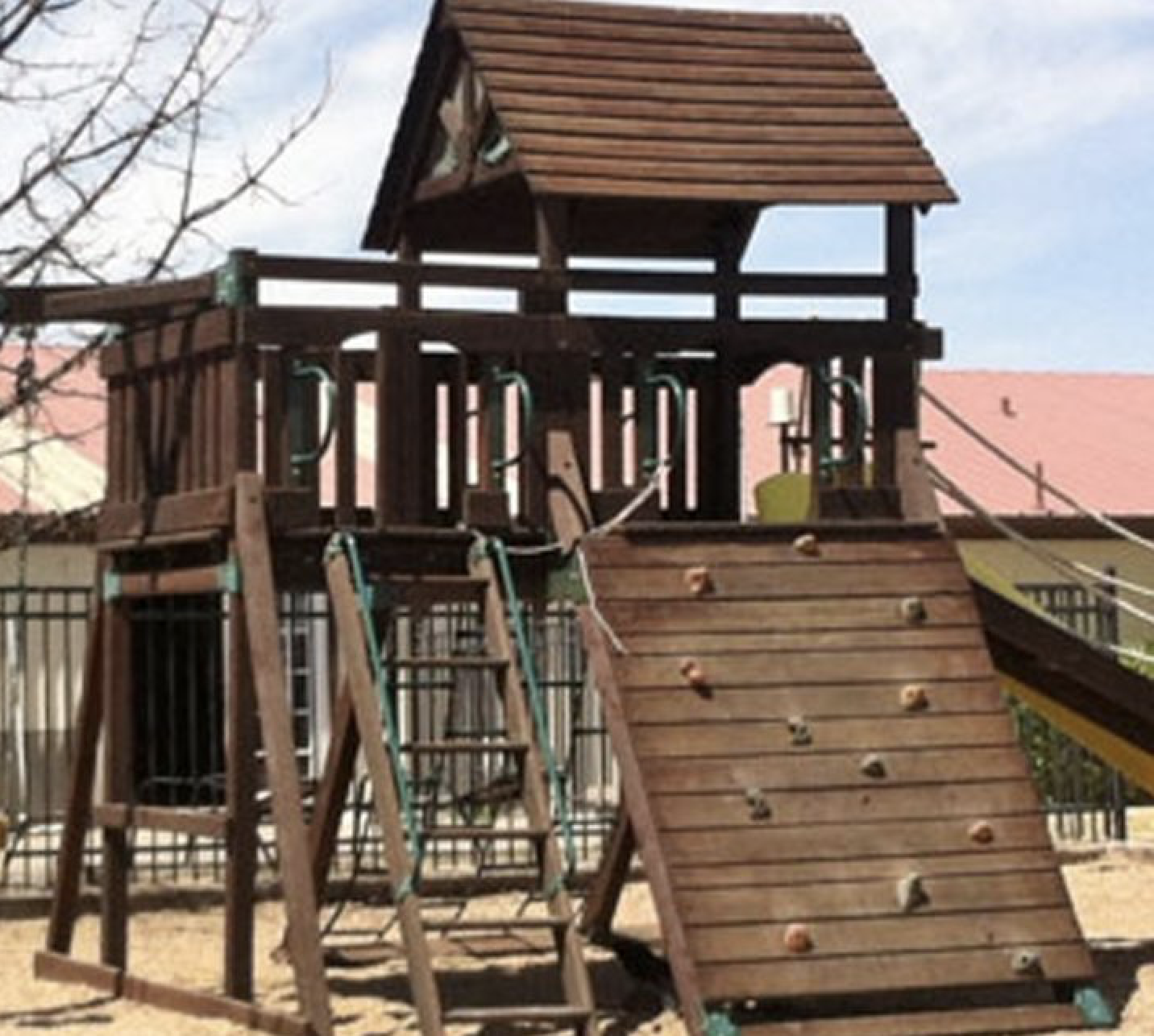 This was our first experience in a RV Park as we stopped here on the way home to New Mexico after purchasing our RV. The staff were extremely friendly and helpful.
-Cindy C
Order Big Texan to-go
You can now order Big Texan for pick-up. Head over to our online ordering website to order now.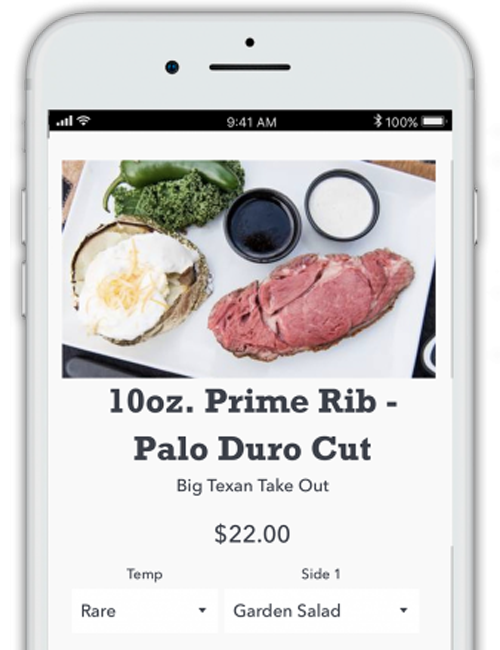 Featured Events & upcoming Things to do
Upcoming events in Amarillo.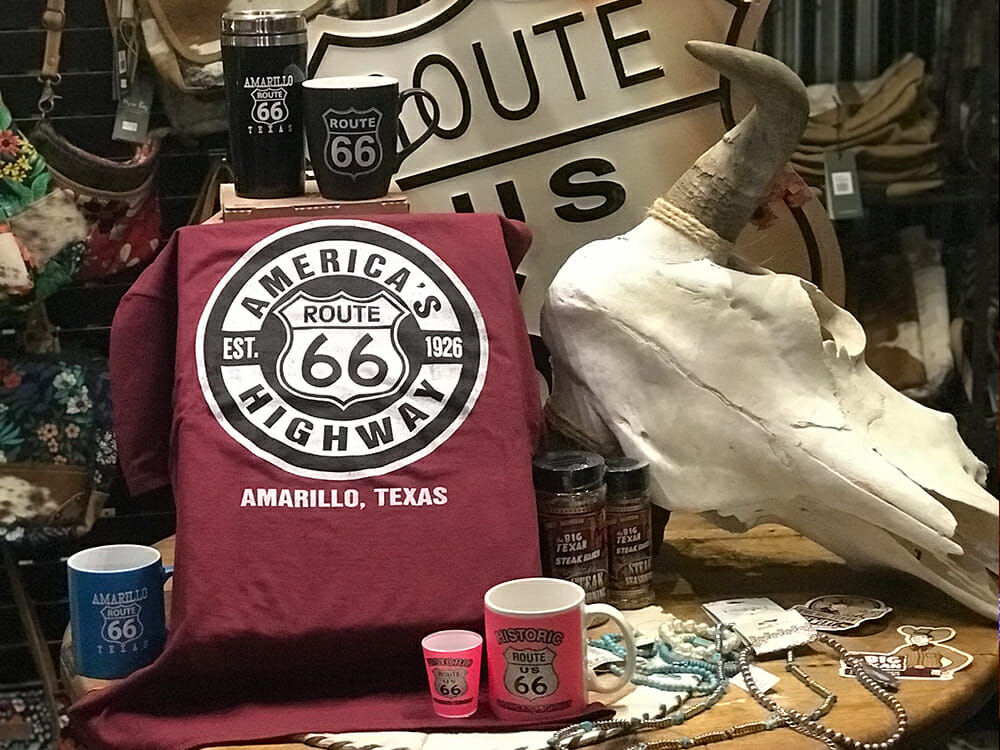 Shop Route 66 & Texas Products
Shop from the widest selection of Route 66 & Texas products in the Big Texan gift shop.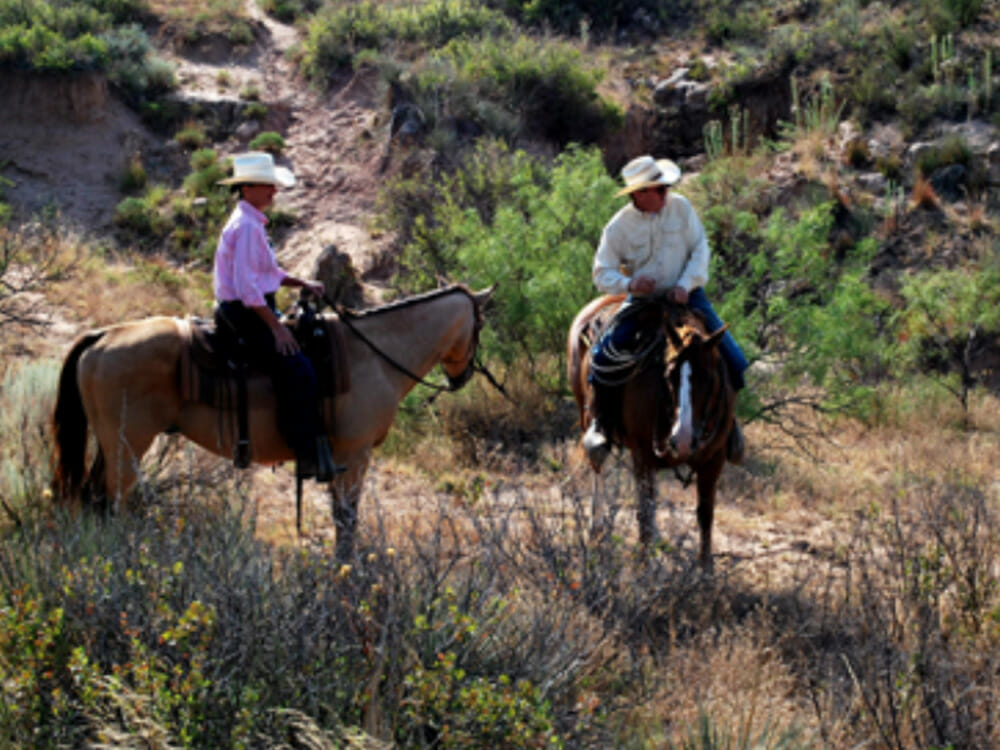 Palo Duro HorseBack Riding
See the beauty and ruggedness of Palo Duro Canyon State Park close up. 
View Our Travel Guide
The all-in-one know before you go booklet. All the information you need on hours, check-in, pets, pool, sites map and more!
Call For more Information
866-244-7447